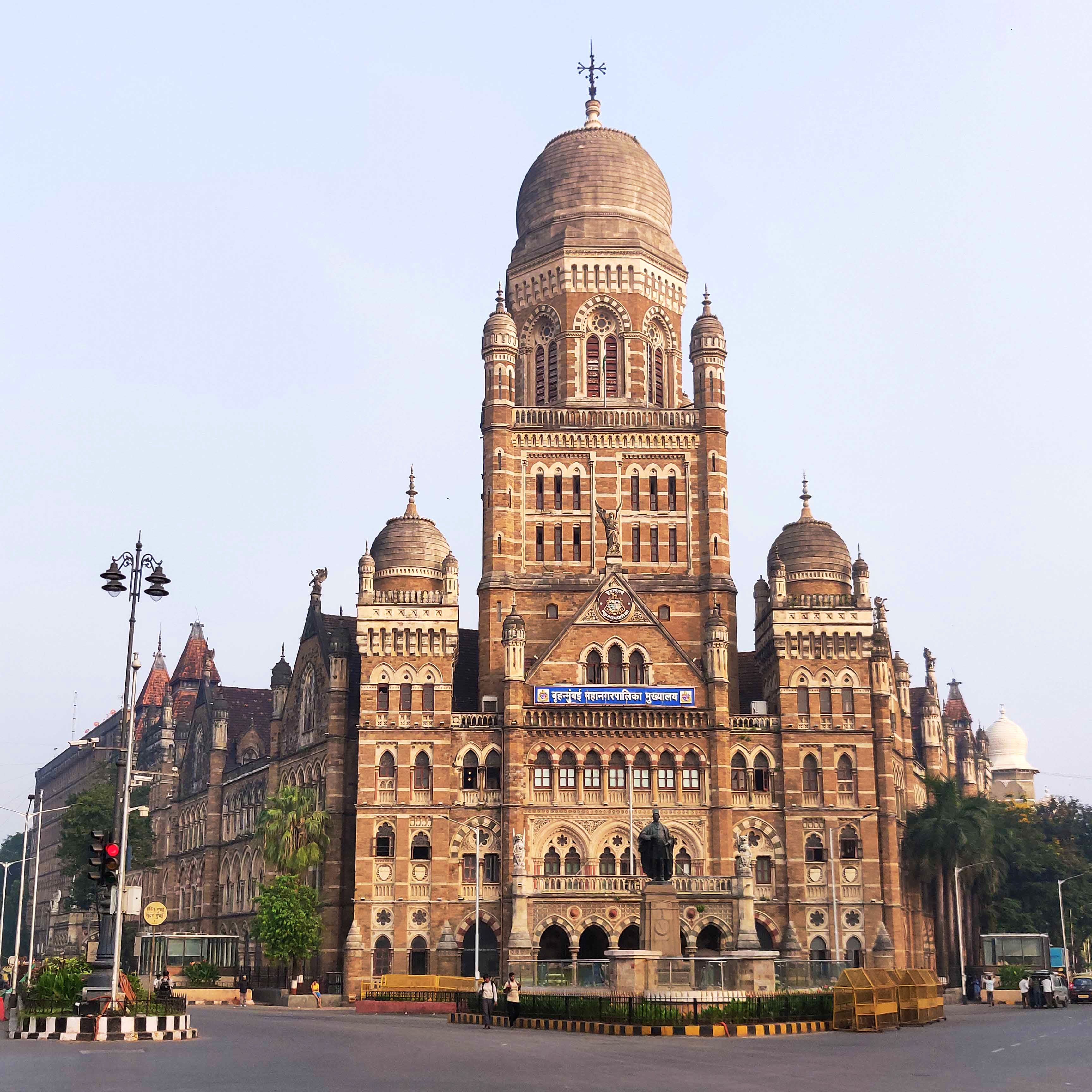 Parks To Pet Centres: Best Places To Visit In The City With Friends
From well-frequented popular haunts to quaint unexplored corners, Mumbai has an unending repository of places to visit in Mumbai with friends. The following places are diverse in nature and have unique elements to offer. Together, they make for some of the best places to visit in the city with your squad or BAE.
So keep it handy!
Bandra Fort
Bandra Fort is the termination point of the Bandstand Promenade, where the whipping breeze of the seashore and the open view makes it one of the very best places to visit in Mumbai with friends. Soak in the open vista, make a few furry friends along the way, or simply sit by the sea and remember the simpler times of life.

Known For: Scenic-view, splendid sunset, open-air workout, simply sitting and chatting, Portuguese architecture.
Fun Fact: Did you know this fort is also called as Castella de Aguada which means Fort of the Waterpoint. It was built by the Portuguese back in the 16th century.
Sanjay Gandhi National Park
The Sanjay Gandhi National Park provides a sprawling expanse of green and an open arena for you to explore. You can choose to explore the vastness of this national park, go hiking or trekking, or simply hang out at a certain point. The fact that it is a considerable distance away from downtown Mumbai makes it a nice place to explore over the weekend as well.
Known For: Vast variety of flora and fauna, jungle and nature trails, mini-train called van rani, lion safaris, 2000-year old ancient caves, boating.
National Parks & Wildlife Sanctuaries
Colaba Causeway Street Shopping
The heartthrob of South Mumbai, Colaba's causeway is famous for the sparkling range of commodities on sale. The place is booming with life, as hawkers sell their eclectic fare with zeal. This very atmosphere, coupled with the ample number of restaurants on this street, makes it for you and your bestie to shop, eat, drink, maybe watch a movie at Regal, and make merry.
Known For: Jewellery and antique shopping, best hotspots for street shopping, budget shopping, iconic historic landmark.
The Game, Worli
From the masterminds of the two most famous snow parks in India, The Game is a luxury sports arcade for all age groups. Spread over 25,000 square feet at Atria Mall in Worli, The Game houses over 40 arcade games and 10 real-world sports activities, all under one roof.

Known For: Adventurous experience, fun 360-degree roller coaster and air-walks, great offers & combos.
Puppy Cuddles, Khar
Puppy Cuddles, a dog cafe in Khar, is the perfect place to be at if you're having a rough day, and just need a few dogs around you and your BFF. With one entire floor dedicated to themselves, Puppy Cuddles has around 15 resident puppers (they have Siberian Huskies, Beagles, Chow Chows, and more) who are waiting to give you all the love you need.
Known For: Popular hangout spot for animal lovers, newest destination for birthday parties, multiple dog breeds under one roof.
Marine Drive
Popularly referred to as the 'Queen's Necklace', this 3.6-kilometre-long boulevard in South Mumbai will leave you starry-eyed especially if you plan to take a quick sprint across this stretch at night. A 'C'-shaped six-lane concrete road along the coast, Marine Drive links Nariman Point to Babulnath and Malabar Hill which makes it look like a pearl necklace.

Known For: Best view of Mumbai's skyline, cyclist-friendly tracks, long walks, a 90 lakh public washroom, cutting chai, kulfi and bite of raw mango.

Imagica Theme Park
Looking for some fun away from the city? Grab your tribe and head to Imagica because it's the right place for some fun and adventure. Enjoy international rides, gourmet food and mind-boggling adventure activities. It's an approximate two-hour drive from Mumbai, so make sure to pack some snacks and curate a fun playlist for the journey.

Known For: A popular getaway from the city, thrilling rides and watersports, a chain of popular restaurants, musical Broadway.
Kamala Mills
Once famous for churning out the most amount of business in the city, this mill is now home to some of the best nightlife spots in the city. Clearly, an undisputed leader when it comes to the most happening bars and eateries in town. And if you and your bestie are party people, bookmarking all the pubs and resto-bars here is a great idea!

Known For: Pub-crawling, best for post office hangouts, diversity in cuisines, lively dancing spots and fanciest pubs.
Hanging Garden
Also called a terraced garden in Malabar Hill, this garden is one of the oldest gardens in Mumbai. Established back in 1880, this garden is popularly known for a distinct feature, a shoe boot that proudly stands there. Built in a very British way, you'll spot rows of flowers, a clock in the middle of garden and animal-shaped topiaries.
Known For: A historic landmark, jogging spot, a picnic spot, amazing city and sea view, lush greenery.
Comments