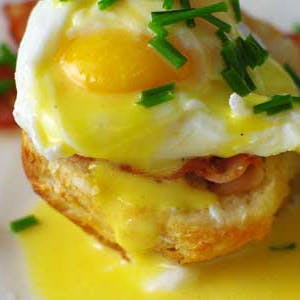 Brekkie Goals: Here's Where To Eat In Colaba
Wondering where to head to breakfast in Colaba? This list will help you plan out that breakfast date you've been dreaming of!

Café Mondegar
For a fulfilling breakfast of baked beans, eggs, toast and sausages, head to this popular café and bar for a fun breakfast date. They even have sandwiches and burgers if you're up for a mini-meal. They have a great selection of juices to go along with your breakfast, and if you're heading for a weekend brunch, they've got beer on tap to start your Sunday with a pint.
Go for - A fulfilling English breakfast. Also watch out for their breakfast specials.
Cost- 300 INR onwards
Olympia Coffee House
For a quick breakfast with no added frills, a stop at Olympia Coffee House comes highly recommended Colaba regulars. Order a plate of omelette - toast and chai, or even some kheema pav and irani chai, and settle in at this century-old restaurant for a soul-comforting meal.
Go for - kheema pav and chai
Cost - 100 INR onwards
Theobroma
Popular as a dessert destination, Theobroma also serves some of the best breakfasts in town. Visit for a breakfast made of comfort foods - sandwiches, quiches, croissants, the works! This is where you can also have cake for breakfast if you're feeling particularly indulgent.
Go for – croissants, quiches, sandwiches, pancakes, eggs
Cost - 200 INR onwards
Le 15 Café
This cute café in Colaba is a popular favourite. Packed at any given point of the day, this café is a beautiful space to relax at before moving on to join the hustle of the city life. A coffee and a croissant make for a quick breakfast on days you're rushing for work, and if you've got time on your hands, relax and dig into soul comforting egg , toast, coffee….and even cake!
Go for - egg dishes
Cost - 300 onwards
Kailash Parbat
This restaurant in Colaba serves some of the best vegetarian fare in the neighbourhood! You'll see a crowd here early in the morning too, digging into Indian comfort food and sipping on hot cups of chai.
Go for - Sindhi breakfast (dal pakwan) and street food
Cost - 125 INR onwards

Café Basilico
The rustic-chic ambiance here sets the mood for a a relaxed breakfast date, and if you're a in Colaba, you need to visit this restaurant for breakfast at least once! Café Basilico comes highly recommended for a breakfast date.
Go for - Eggs Shakshouka and other egg preparations. They have a great selection of baked goods and desserts as well.
Cost – 230 INR onwards for the breakfast dishes
Cafe Churchill
This tiny place is a hidden gem that regulars swear by. Head over to enjoy a simple, relaxed and soul-satisfying breakfast. Since it opens by 11am, you can drop in here for a quick bite on a weekend, or even have a breakfast meeting here.
Go for - different egg dishes and their continental fare
Cost- 300 INR onwards
Ask Protima a question