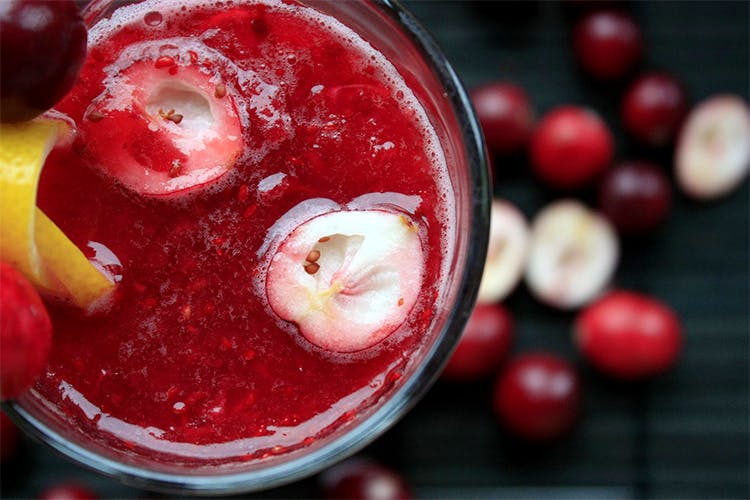 Burgers, Mini Pancakes, Waffles & More: Here's Why Carter Road Is A Foodie's Paradise
As expert snackers, we scan all popular places in Mumbai with a squinted eye to look for the best things to nibble on. We have found Carter Road to be a snackers paradise with everything from momos, ice-cream rolls and waffle sandwiches to good old phuchka to snack on. Here are all the things you must check out on your travails to Carter Road.
Kepchaki Momos
While we don't wholeheartedly disagree when people say that 'momos in Mumbai aren't the best', we think Kepchaki is an exception. We love the chicken one for the non-vegetarians and the mushroom-cheese stuffing for the veggies. Share a plateful with your friends when you start your food trail.
What We Love: Mushroom Cheese and Tandoori Cheese Momos
Shell Out: INR 130 onward
The J
The J is a potato-lover's heaven with glorious fries in all shapes and sizes. Think of an unusual topping, and the J will have it. Go here for a mini date to share a cone of masala fries or a potato stick.
What We Love: Butter Chicken Fries, Mac and Cheese Fries
Shell Out: INR 130 onward
WOW Popcorn
As ardent admirers of this humble movie snack, we look for popcorn in the most unusual places and are thoroughly surprised when we find it. We love WOW Popcorn's presence on this stretch of Carter Road eateries, with so many unusual flavours- the lightly buttered, the caramel, the cheese, the onion cream cheese and more. Because even if no one says it, everyone is looking for popcorn.
What We Love: Onion Cream Cheese Popcorn
Shell Out: INR 80 onward
Joost
If you're in Carter Road for a run and need to hydrate, you probably may have to skip the options we just gave you. Good thing though for Joost, a juice bar with a lot of options. Try the low fat banana berry smoothie without fail!
What We Love: Banana Berry Smoothie
Shell Out: INR 200 onward
Cafe Kebabiz
Looking for some soul-satiating kebabs, chaaps, and naans? Kebabiz won't disappoint you. The mutton naan sandwich and the chicken baida roti is killer here if you're eating out of this joint in the evening.
What We Love: Kebabiz Sigdi Platter
Shell Out: INR 150 onward
Loca Lucho
Sucker for Mexican food and love feeding your tummy with burritos? Loca Lucho might fit the bill. They whip up everything with fresh ingredients, and you've gotta try their Chipotle Chicken Burrito, or the regular Burrito bowls.
What We Love: Chicken Chipotle Burrito, Peri Peri Pork Burrito
Shell Out: INR 250 onward
Pro-Tip
While the list of eateries here is endless, we'll specially mention Lassi Te Parronte, Dr. Bubbles and Carter's Blue for more snacking options. In case you want a proper meal, there's always Cafe Coffee Day for coffee and sandwiches, and Mezbaan for Lebanese food. Oh, and there's the always-full Carter Road Social too.

Comments