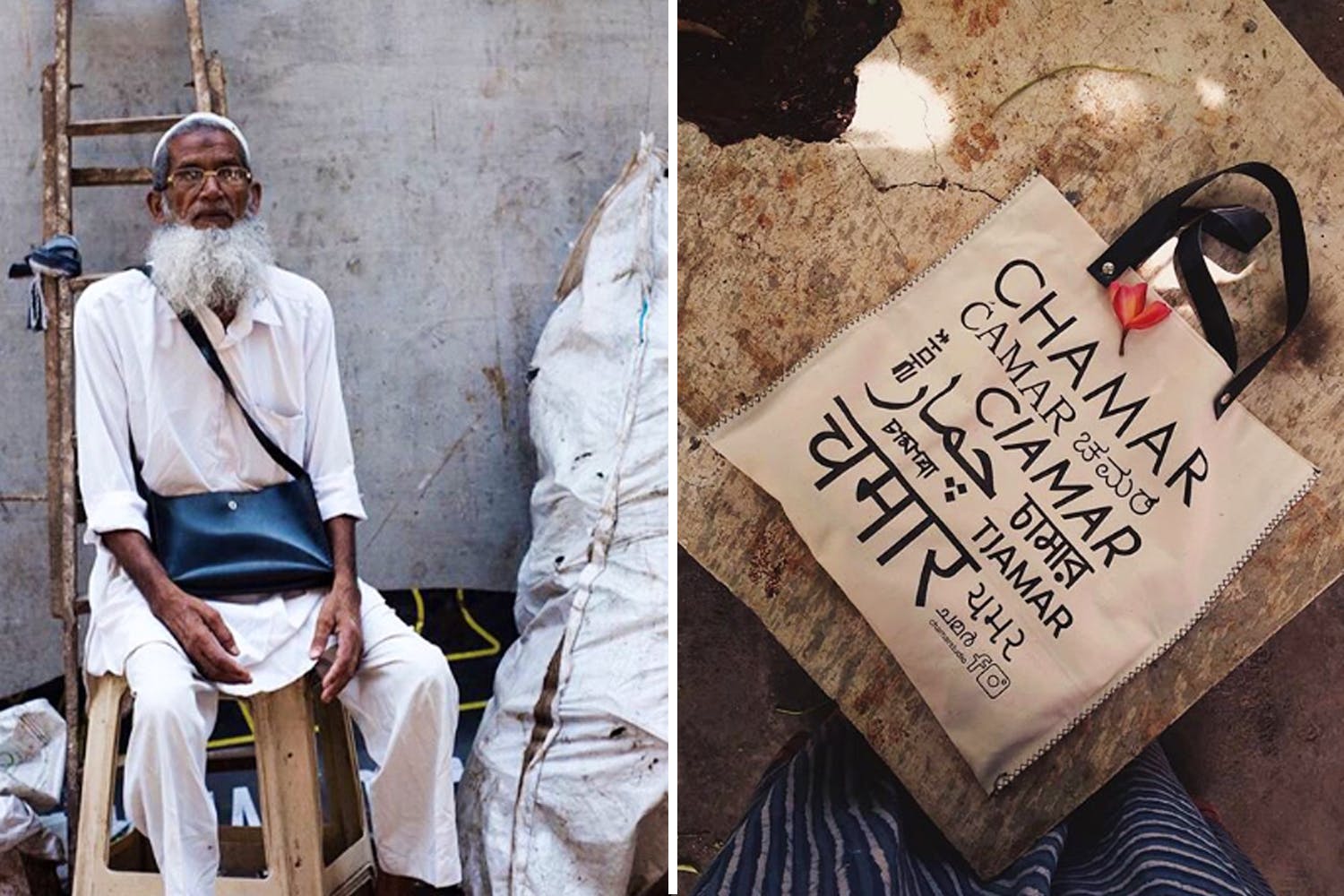 Buy High-Quality Accessories Made By Dalit Artisans Through This Brand
Shortcut
When the Maharashtra government imposed a ban on beef in 2015, it affected the livelihood of thousands of Dalits living in Dharavi. These individuals who worked in the tanneries would use the hide of dead cattle to make leather that is used to make top-quality designer bags and wallets.
Enter Chamaar, a start-up by Sudheer Rajbhar that is giving back to the community. Rajbhar had said in an interview that he wanted people to look at the word Chamaar (one who works in the tannery) as a matter of pride.
What Makes It Awesome
The artisans are already well-versed in making a great bag. All Rajbhar had to do was to give them better raw materials. So now the artists are provided with cotton, latex, recycled thin rubber tyre sheets and canvas, and were taught how to use them.
The end product had become something high-end and sophisticated. The studio has just come out with a special collection called the Bombay Black collection, that will soon be available in the Clark House Initiative, Colaba.
The products range anywhere between INR 700 and INR 9,000. You can simply go to their website, download their catalogue and mail them for a price list or place your order via mail with your address and they'll courier it to you.
Pro-Tip
It's a wonderful effort, and from what we see, the products look bold and beautiful. What's more, Rajbhar, thanks to the label, has helped provide a source of livelihood for the community, and it has helped open up the channel to talk about it more.
We can help make a difference and start talking thanks to an initiative that's this noble. You in?
Comments