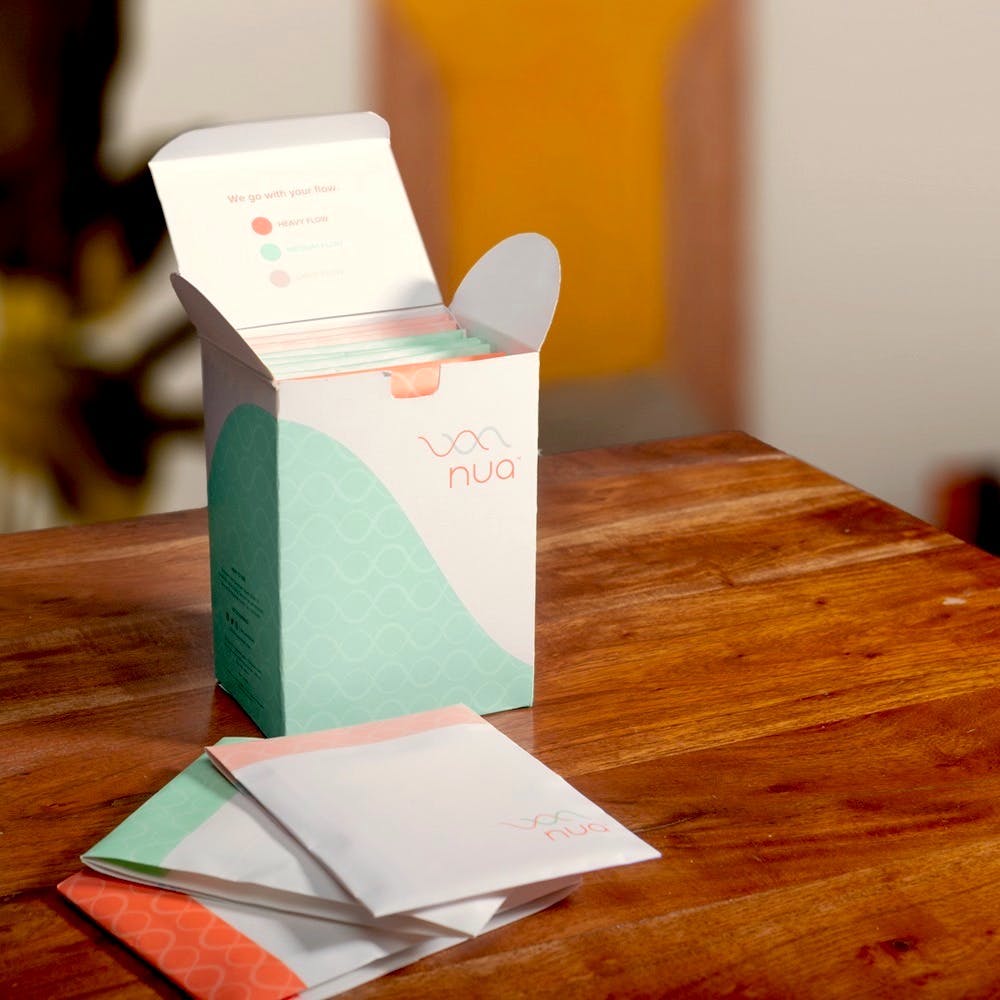 Go With The Flow: A City-Based Brand Is Offering Customised Packs Of Sanitary Pads
Shortcut
Periods can be a pain (quite literally). Coming from experience, no one day of the five-day cycle is the same. And if you, like me, feel guilty about wasting pads, Nua will be of great use. To keep it simple and more convenient, Nua has come up with soft, rash-free pads, and pad packs which can be customised.
What Makes It Awesome?
Introducing a whole new way to take on that time of the month, Nua has introduced fully customizable packs, just the way you need it. Not only the pads are wider, soft, leakage-proofed, rash-free, and comfortable, they smell great and are packed in an individual packing so they are easy to dispose of.
The best part about Nua is that you can customise your box according to your flow days. So, if two out of your five days are heavy flow, one is medium and two are light, you customise accordingly and have a pack that will make your periods hassle free. Your packet will be home delivered.
All you have to do is choose your assortment of pads, pick the number of pads you would require and if you want, select a subscription period (once every month, once every two months, etc.). You can even modify your order if you find out that you need fewer pads next time.
Pro-Tip
Uncomplicate that time of the month with a new take on feminine care that's designed to make your period a little less stressful. If you wish to get yourself a subscription box, use the code LBBXNUA to get 10% off.
Comments