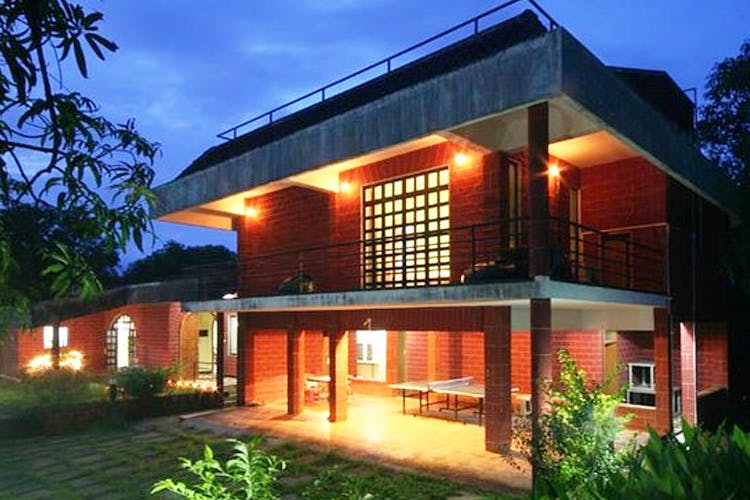 This Homestay In Sawantwadi Has Epic Beaches, Malvani Food & A Swimming Pool
What Is It?
Dwarka Homestay is a self-sufficient getaway in Sawantwadi just minutes away from the most pristine beaches. They have an organic farm, a dairy farm and affordable as well as comfortable rooms for people looking for a peaceful getaway from Mumbai.
How Do I Get There?
Dwarka Homestay is situated in the quaint village of Sawantwadi which is approximately a nine-hour car ride from Mumbai, going beyond Kolhapur. However, it's worth the journey as you get to explore some of the cleanest and purest beaches of Sawantwadi.
You can also take a train down to Sawantwadi, as the homestay is just 10 minutes away from the railway station.
What Is Unique About It?
Dwarka Homestay is run by Dilip Aklekar, the owner and host of the homestay, and he is truly makes the experience beautiful for people who come from the city life looking for some quiet.
If you'd wanted to be in place that self-sustains itself, in terms of fresh stock from their garden and dairy farm. They have it all. Not just that, since it's located in the Sindhudurg district known for its stretch of the most pristine beaches on the Konkan coast, it's a major attraction for people who come here. Or if you're looking to just laze around, they have a cosy swimming pool, all set for you.
They organise a lot of activities for the guest, from indulging in the Malvani coastal cuisine to partaking in the water activities or just if you're interested in exploring in the local culture. The district is rich with its locals and the work they do, from their local pottery industry to mat weaving or even attend a bamboo making workshop.
Anything Else?
The rooms per night are up for double occupancy and will cost INR 3,200 for an ac standard house. If you'd like to include your meals as well, it'll cost INR 4000 for two people. We think it's a pretty affordable affair, especially when the cuisine is all Malvani and fresh from the sea.
To book your stay, call on  +91-91672-31351 or find more information here.
#LBBTip: They also do good all-vegetarian meals.