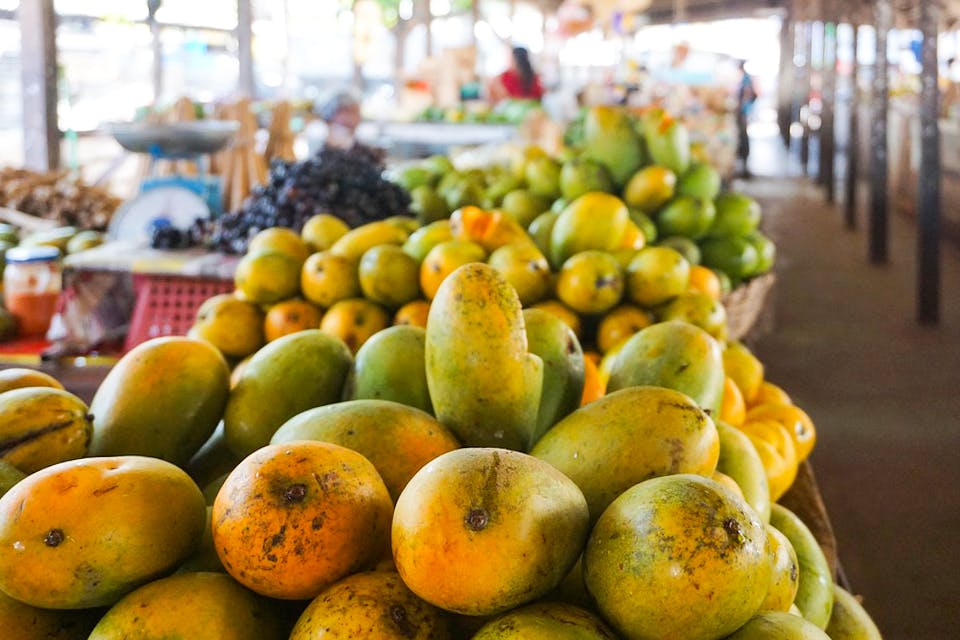 'Tis The Season: Farms In Maharashtra You Can Order Mangoes From
It's that time of the year when mangoes appear in the market, and happy customers like us will even stand in a queue to bring them home. While some may get it from their local fruit seller, others want the top quality – particularly the world-famous Alphonso Mango-and opt for specialized sellers that come every year to Mumbai directly from the farm to sell their wares. Here's a list of six such places.
Ratnagiri Mangoes
This online portal helps you purchase the world-famous Alphonso Mangoes from Maharashtra's Ratnagiri district online. The portal also has a number of coupon codes that you can avail, depending on the festival.
Cost of Mangoes: Starts at INR 2,600 for one dozen of medium-sized Alphonsoes.
Place Of Origin
This website's sole aim is to get you 'original taste from the place of origin'. You can buy farm-fresh mangoes from Ratnagiri and Devgad that are hygienically ripened.
Cost of Mangoes: INR 570 to INR 1,150
Mangopeti
Offered by Bangsons, a mango-selling firm that sells Alphonso mangoes online, the concept of Mangopeti, the owners say, germinated when the customers asked for the same great quality of Alphonso mangoes offered under the brand but without the gift-packing.
Cost of Mangoes: INR 2,800 starting for two dozen mangoes
Kulbawadi
With the aim to bridge the gap between the farmers & end customers and thereby creating wealth in villages, Kulbawadi specializes in homegrown mangoes that they claim are 100% organic.
Cost of Mangoes: INR 1,239 for a dozen mangoes, and INR 689 for six pieces.
Mangoes Mumbai
Mangoes Mumbai claims their mangoes are chemical-free and handpicked from reliable farms in Devgad, Ratnagiri and Sindhudurg. More importantly, the mangoes are delivered home in a semi-ripened condition, which means that there is no artificial ripening.
Cost of Mangoes: INR 410 for half a dozen
Anish Farms
Anish Farms has been in the picture since the 1950s, and was one of the first and the very few farms to convert into an organic label. Its located in Ratnagiri and in case you need their sweetest mangoes, you don't need to drive all the way. They will gladly deliver at your doorstep, to satiate your craving for the fruit.
Cost of Mangoes: INR 1,150 for a dozen, but you may call them on 9422429767 to negotiate.
Comments