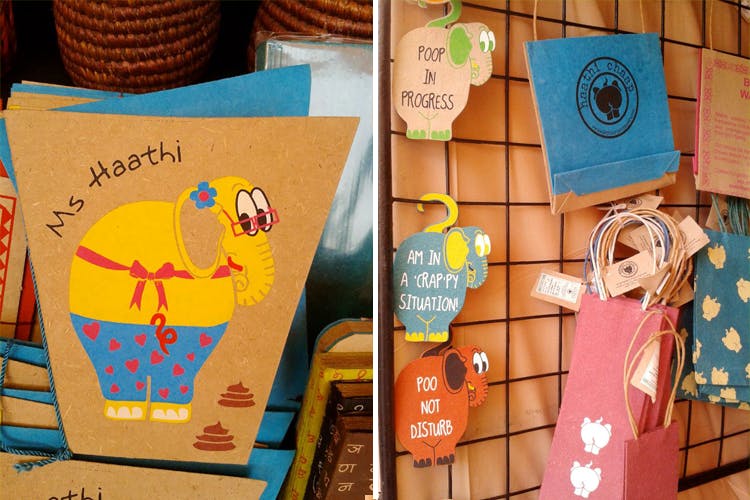 This Is The Shit: Get Bags, Frames, Clocks And More Made Of Elephant Poop
Shortcut
We found 'Haathi Chaap' a brand that upcycles elephant poop into wonderful things. We suggest you check them out and get some poop on your table.
What Is It?
An invention made accidentally in the lanes of Jaipur after its founders noticed that the poop resembled the fibre that paper is made of, they decided to experiment by making paper with it – and it worked. Thus Haathi Chaap came into existence. Some may get grossed out by the fact that it's poop but we've been using animal dung for centuries a bio-degradable fuel so what's wrong with paper? It's definitely better than chopping trees.
What To Buy
You can buy bags, frames, photo albums,notebooks,stationery,cards,tags, coasters and even clocks. They also have range of cutesy coasters that has an elephant sashaying in his bum-my glory. We're getting them to place our glasses on them – we're sure the elephant can take them.
So, We're Saying...
With the forest cover diminishing, such initiatives restore our faith in humanity. We're reducing our paper usage and switching to more eco-friendly options – such as this one.
Check it out here.
Comments