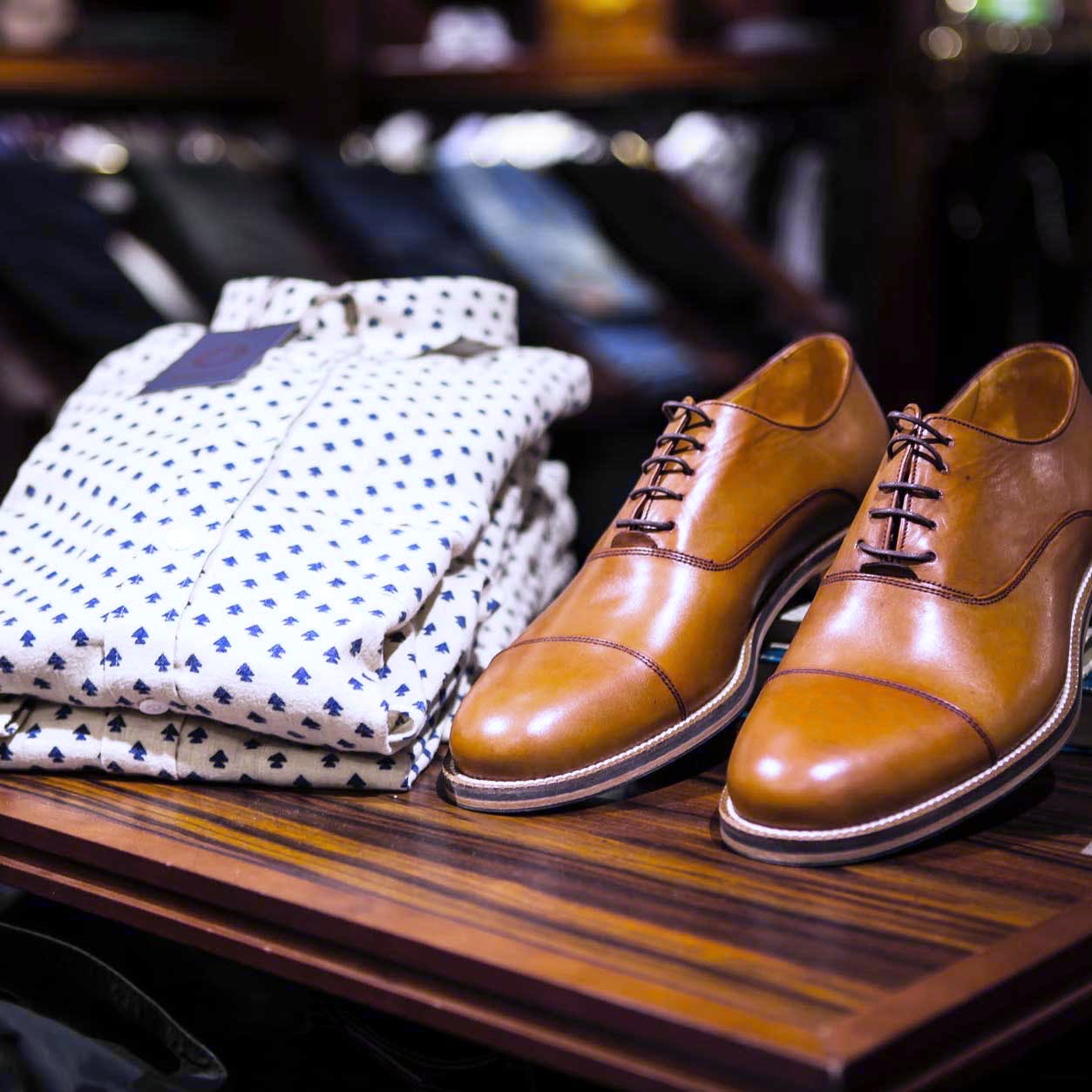 Mufti To Zodiac: Men's Brands To Shop At
Seawoods Grand Central in Navi Mumbai is one of the largest malls in the city. With shopping, restaurants, and entertainment options galore, this mall makes for a fun afternoon or evening out. If you're out shopping for menswear, they have a great selection of clothing and accessories for men that are worth checking out. Think Louis Philippe

Louis Philippe
This one's a premium player when it comes to apparel and shoes for men. We spotted super cool trousers and chinos for all occasions and their shirts (both formal and semi-formal) have really good fitting. Starting at INR 1,500, we'd suggest you invest in them for work. What Louis Philippe also specializes in is their signature collection. It comprises various gifting options for ties, belts, footwear, and shirts.

Zodiac
Known for its super stylish shirts for men, Zodiac at Seawoods has a killer collection altogether. We personally fell for the classic bandhgalas and the mother of pearl cufflinks. They have a wide variety of accessories, and trousers, and men reading this, in case you're looking for something chic, Zodiac is your jam.

Jack & Jones
We spotted the cutest men's socks at the Jack & Jones at Seawoods. They've got funky, millenial prints like bananas, Captain Marvel, green monkeys, and many more designs that'll make you want to buy them all for your better half. They've also got cutesy floral print shirts that look quite perfect for a beachy getaway.

Happy Socks
Now this one's a really cute brand specializing in the cutest of socks for men, women, and kids. We could buy all of what they had to offer, only if we knew it had a store at Grand Central beforehand. Nevermind, we're loading our wallets for the next time. But what we'd recommend you to do is to go for their Beatles-themed socks (any fans here?)

Blackberrys
If you're looking for formal wear, this store has you covered. Stylish and functional, their clothing range includes office and work wear basics like shirts, trousers, blazers, ties and suits. If you're on the lookout for casual wear, they also have polos, tees, and shorts in fun prints that you can check out.
Mufti
Men, if you're looking for casual wear and denims, then head on over to Mufti. The brand has a great selection of shirts, denims, jackets, hoodies, leisurewear and more. We spotted checked shirts, floral prints, camo print and more, all here plus denims in different style from distressed to basic. If you're on the lookout for a wardrobe update, this brand has you sorted!
Comments