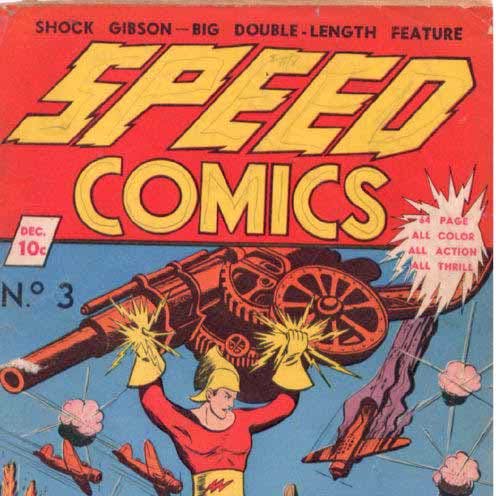 From Batman To Naruto: 6 Sites You Can Read Comics For Free
Are you a comic book junkie? Do you hoard comics, and re-read them religiously? We know it's an expensive hobby... So we decided to help you (and your wallet) out. Here's a list of websites where you can read comics for free!
1. Read Comic Online
This website has everything from DC to Marvel Comics and even some Dark Horse (the comic books that made Hellboy) editions. Since it is free, expect a number of ads to crop up and has a large number of online comics. There are, however, some comics that require payment to be read, but so worth it!
Comics To Read: Manhunter, X-Men: Age of Apocalypse
2. Comic Extra
Get your dose of Batman and Robin, as well as Deadpool on this free site. How they have managed to source some brilliant collectibles, we don't know, but then, we aren't complaining either. We hope you've got an ad-blocker in place, though!
Comics To Read: Batman Rebirth, Deadpool
3. Digital Comic Museum
All files here have been researched by the staff and users to make sure they are copyright free and in the public domain. To start downloading, just create an account and enjoy these great comic books. The site is dedicated to the Golden Age of Comics. So pure, no?
Comics To Read: Speed Comics 006, Billy the Kid, Daredevil 001, Green Hornet
4. The Warrior's Comic Book Den
This website has a limited number of comics, but some of the more nostalgic ones (it's one of those old school blogspot sites!) such as Flash Gordon, which was really popular in the 1950s and 1960s. FYI – Flash Gordon belonged to the same universe as Phantom and Mandrake, who gained more popularity in India.
Comics To Read: Flash Gordon #1: "Flash Gordon and the Mole Machine", The Avengers #96: "The Andromeda Swarm!"
5. Bookrix
If you're a fan of manga, then this is the place to visit. Apart from DragonBall Z, the website also has some popular Naruto comics that are available for free.
Bonus: You may also stumble along a Garfield anthology... And a TON of novels/novellas!
Comics To Read: Naruto, DragonBall Z
6. Comic Book Plus
This is one of the OG sites. They're dedicated to comics of the old, comics . And it's all legal - no copyright issues, no trademark violations! It's like stepping into a literary time capsule. We love it!
Go Here For: Golden and Silver Age Comics - vintage comics between the years 1920 - 1970! So cool, no?
Comics To Read: We are fascinated by the fact that they have old brochures and pamphlets which had comics on them. This is some super vintage stuff... Like Forest conservation in the USA. Make sure you browse through all the sections!
Comments