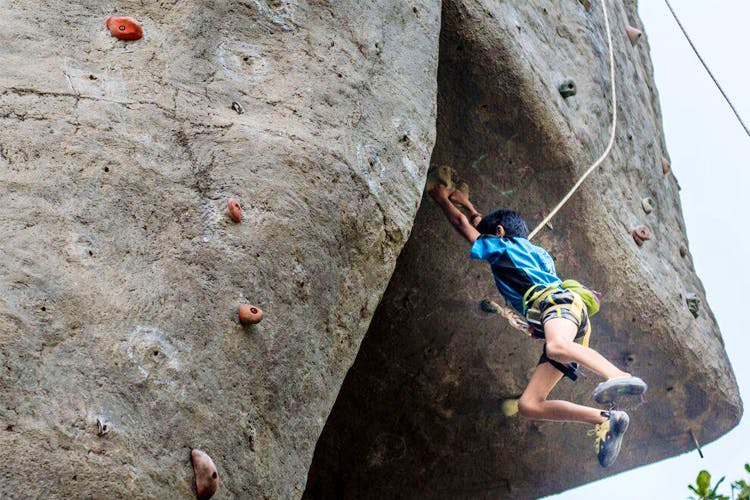 Climb Up: Scale Your Personal Everest At This Wall In Goregaon On The Weekend
Shortcut
Are you looking for fun ways to challenge yourself over the weekends? We say start off with an artificial wall in Goregaon and hone your climbing skills.
Scaling The Heights
Arun Samant's Wall climbing wall in Goregaon is perfect for anyone who's looking to get some workout done in a not-so-conventional way. The wall is open to everyone and was constructed in the memory of Arun Samant – a mountaineer who lost his life on a mountaineering expedition to the Himalayas. Keeping the spirit alive, the wall often sees kids as young as 10 years old to office-going people in their 40s.
What We Love
It's open to all and charges a very nominal fee. For registration they will charge a nominal fee of INR 100, and first time climbers will have to pay INR 100 to climb. Once you're a regular fellow, a session for two hours of wall climbing is priced at INR 100 which goes towards the maintenance of the wall.
So, We're Saying…
Wall climbing is a fun and a challenging activity for everyone involved. It's a great way to get out there and work out sans the intimidating machines at a gym. If it helps, think of it like your personal Everest and scale it proud and well.
For more information call Mr. Rahul on 9594895548.
Comments