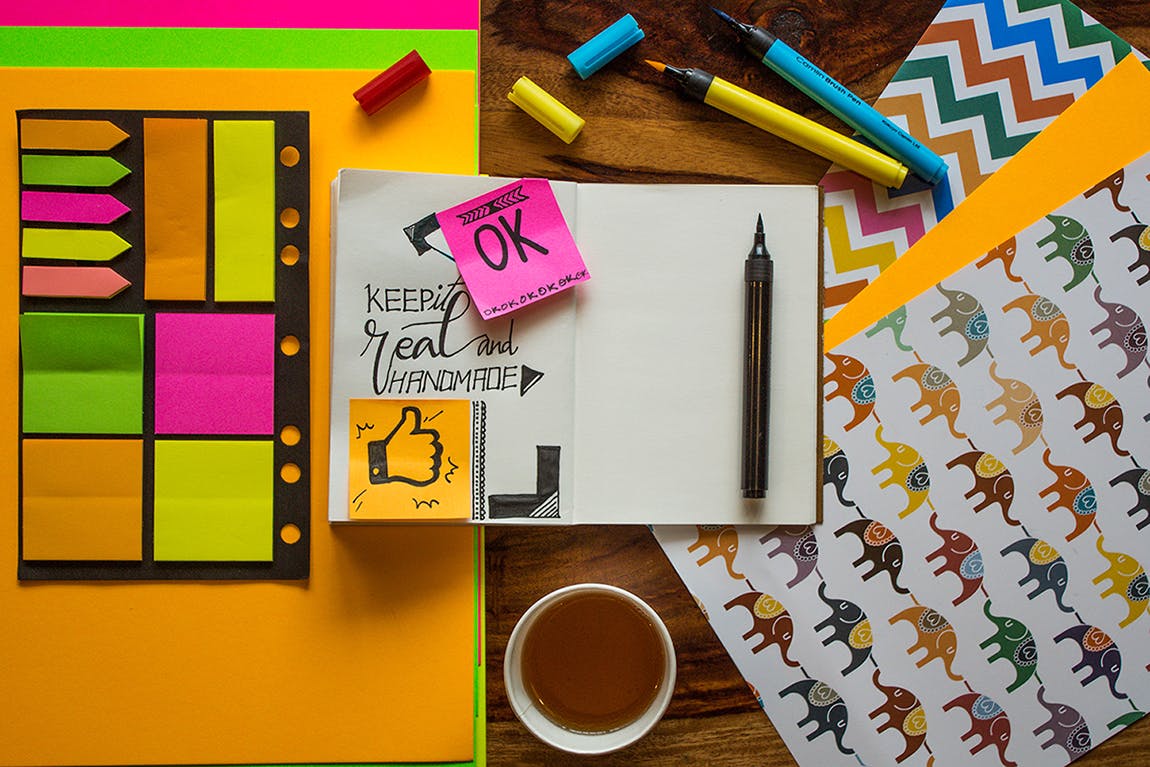 Art For Thy Soul: Stationery Stores In Mumbai For DIY Junkies
Shortcut
The smell of paper, the testing of felt pens and markers, and the feel of geometry boxes trigger something indescribable inside us. So to spark up that much wanted and lovely feeling, we take a look at some spectacular stationery stores in the city.

Muji
This Japanese stationery store located in Palladium, Lower Parel has some lovely textured paper, ball-point pens that have the thickness ranging between 0.25 mm and 0.75 mm priced at INR 100, markers priced at INR 150 and pencils priced at INR 500 each, so we suggest that you go at the beginning of the month. In addition, you also get clothes, suitcases, kitchen items and a lot more, if you're into minimalist designs.

Filter shop
This quirky store in SoBo is for anyone who likes to keep it real. There are sarcastic cards, badges that have Shakespearean insults on them and other bits that you would absolutely love. We picked up a pencil that had Sylvia Plath's name on it and have kept it safely tucked away.

Anupam Stationery Mart
Located in both Andheri East and Borivali, Anupam is the epitome of a great stationery store. This superstore houses paint brushes of all sizes and types in addition to papers of different types; textured, embossed, velvet, satin, handmade. Plus, a canvas of different shapes and sizes. The best thing is they have individual colour pencils and individual pastels which are really difficult to find. Price depends on what you pick but it's affordable.

Komal Stationery
This prominent little stationery shop can be effortlessly found on Nepeansea Road along with a couple of other shops. We went in it to find that it is divided into half stationery and crafts, and half full of gadgets. Ignoring the electronic part, we went in for the kill. The sheets of paper. At Komal Collections, they keep a huge pile of differently printed sheets – elephants, colourful stripes, turtles, puppy paw prints, and many more. These are sold by the pack with about 10 sheets in a bundle for INR 45.

Sky Goodies
These and more are some of the DIY paper projects you can pick up from this arts and stationery shop, Sky Goodies. Each little ornament here is super easy to make, awesome to look at and keep in your room and is designed by Misha & her husband Amit. The idea is to 'make happy, not war' and simply spread colour and joy through the joy of stationery and crafting.

Veerat Paper Shop
Veerat Paper Shop is a cute hole-in-the-wall on the same road as Bandra station. Once we entered the shop, we found shelves lined with paper on both sides of the shop. Though it's a tiny shop, it has two floors full of stationery. We found stocks of colourful ribbons, DIY model making supplies like fake grass, landscape miniatures and other 3D model making supplies for a school or college project. Price again depends on what you pick.

Comments