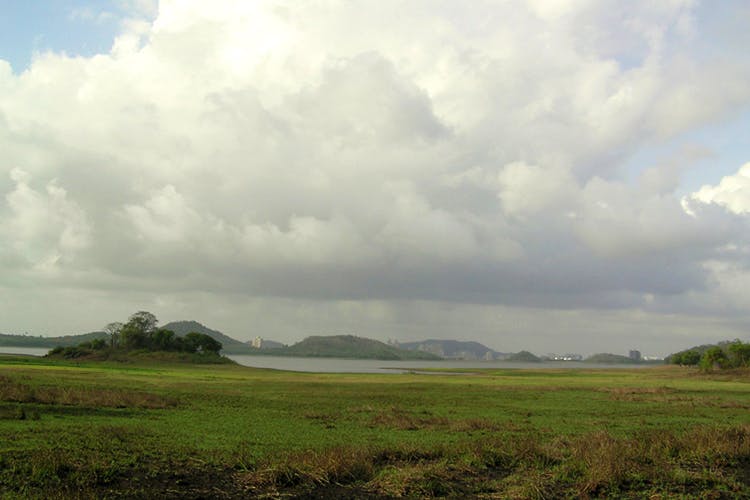 National Parks & Wildlife Sanctuaries
Take A Walk On The Wild Side With Crocodile Spotting At Vihar Lake
Shortcut
We explore why Vihar lake in Sanjay Gandhi National Park could be your place to chill with the crocodiles. Obviously, we're kidding about the chilling part.
What Is It?
Considered to be the largest lake of Mumbai, Vihar Lake was constructed in 1860 on the Salsette group of islands. This area is secluded and infested with crocodiles, which are often found basking in the sun. If you're a nature-lover like us, and prefer to get away once in while but don't want to invest time in travelling far, this is the spot for you. It's easily accessible and one can reach there by boarding a bus, train, or by hiring an auto or a taxi.
You will be graced with the presence of several migratory and native birds, serene surroundings, lush vegetation and beautiful view of the hills. Team it up with a trip to Kanheri caves and sort out your weekend already.
Anything Else?
Prior permission from the park authorities has to be taken if you want to plan a day out with friends/alone. Also, this may not be for the faint-hearted. It's the nature at loose, after all. Also, the park ark has set up a crocodile park in case you prefer seeing them in a controlled environment.
Also On Sanjay Gandhi National Park
Comments
National Parks & Wildlife Sanctuaries