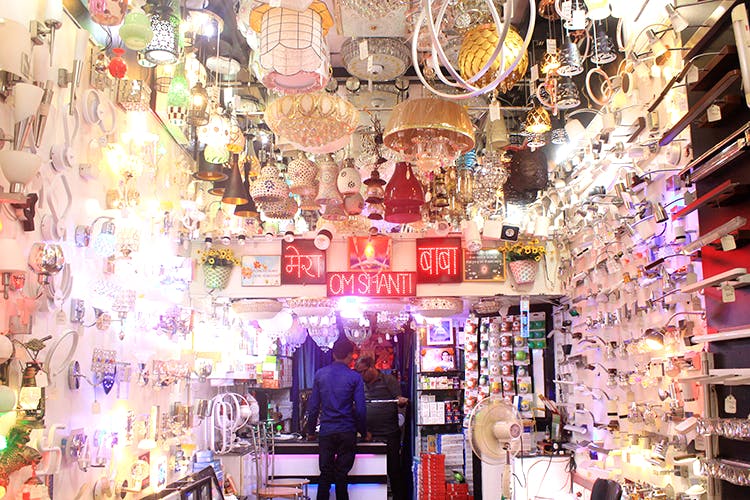 Shopaholics, Have You Visited These Awesome City Flea Markets?
Antiques, lights, accessories or apparels - whatever your need may be, there's definitely a flea market in Pune that can offer a solution. Right from cheap fashion at FC Road, to books and stationery supplies on a budget at ABC, shop at these flea markets for everything you need, without burning a hole in your pocket.

FC Road
If you're looking to change your wardrobe every few months, shop here. You'll get everything from western casuals, shoes, bags and junk jewellery to other knick-knacks to accessorise. This market is popular for shopping on a budget and you can score a lot of clothes for college or a holiday. From mojdis to Kolhapuris, rain chappals to stylish heels, the shops at this flea market have it all. Head a little off and shop for earrings, necklaces, rings and a whole bunch of accessories and phone covers in Hong Kong lane.

Juna Bazaar
Get antiques like gramophones, old telephones, door knobs and a whole bunch of other stuff at Juna Bazaar. It's a collector's paradise, but even if you aren't one, you'll get a lot of cheap stuff to add an old-worldly charm to your home. But you'll also find more functional items like skewers that you can buy to grill occasionally, brass home furnishings, jewellery boxes and tools as well. Read our recommendation to know what we bought from the market.

Tapkir Galli
Light up your home with fairy lights, chandeliers and lamps from this market. Known to be Pune's electric street, you'll score any kind of light you need. Right from a string of bulbs, to fairy light trails sold by the metre, LED lights you can just glue onto materials and even different shaped bulbs and whatnot that you'll get at a host of different stores.

Tulshibaug
You can score cheap shoes and apparel here, for sure. But this old market is a trove for cheap home-decor too. You can score durries by the kilo, jute lamps, earrings, antique home accessories and a lot more. You'll easily leave the market with things you bought for as little as INR 10 or even INR 100. Check out our recommendation to know what we bought from here.

Comments