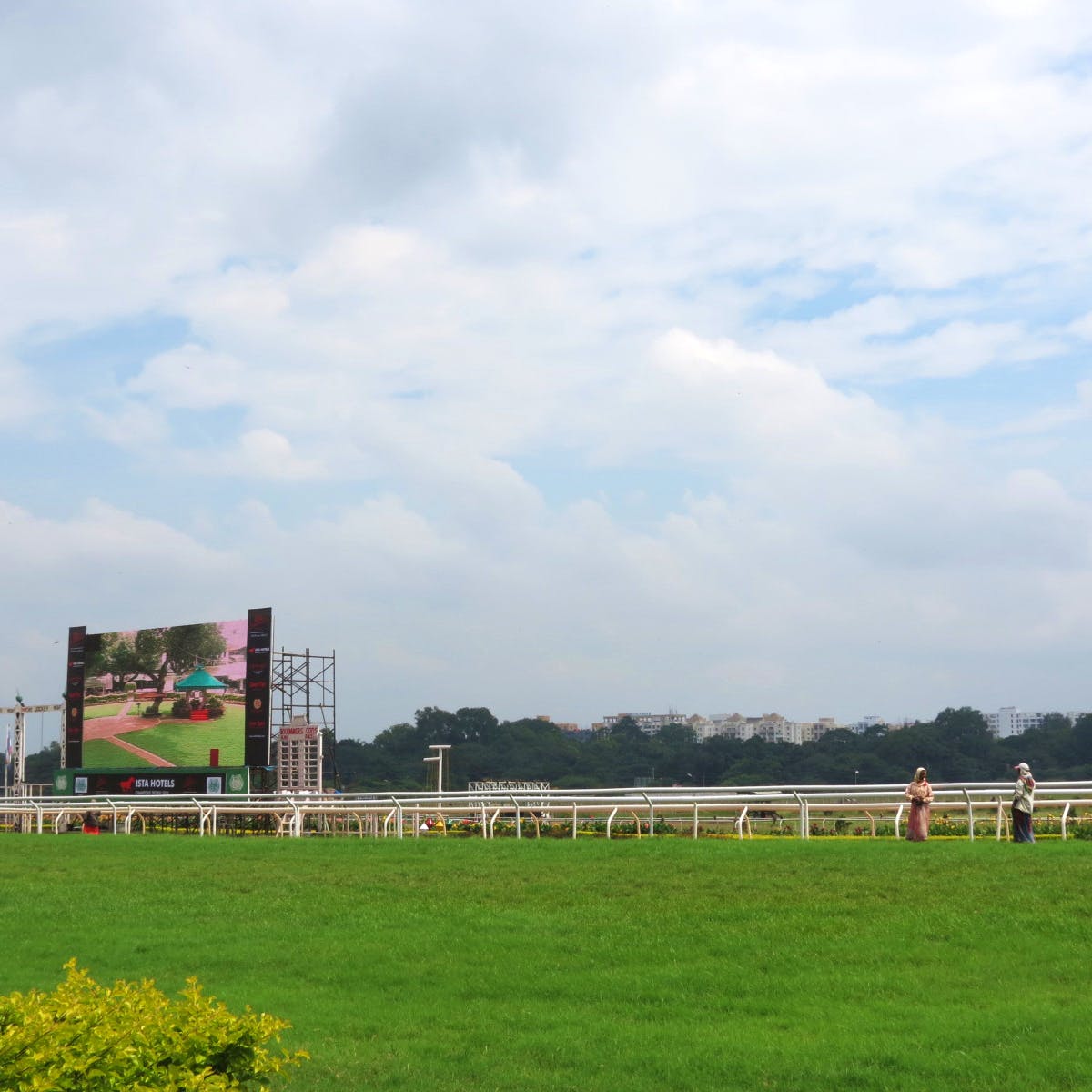 Jogging Tracks In Pune Where You Can Get Your Fit On For Free
You've got your running shoes on and are all set to hit the road for a run when you realise all that traffic isn't going to let you get anywhere. Making your way through that dust and pollution isn't an option, but thanks to these running tracks you can still enjoy that run without spending a dime. Check out these running tracks around Pune.
Race Course
A popular destination for derby lovers of the country, the Race Course transforms into a massive running track for the running enthusiasts every morning and evening. There is also a field in the middle of the 2.4km track that allows you to do yoga, crossfit and other exercises too.

University of Pune
The entire campus is full of wide roads lined with lush green trees that provide a fresh running track in the middle of the city. If you don't wish to run around the roads, there is also a running track inside the campus that is frequented by many running enthusiasts. Take your pick, you have a whole University to choose from!

Joggers Park
Situated right in the middle of the hustle of Kalyani Nagar, this park is almost always packed with fitness enthusiasts enjoying their jogs and walks. A lot of people in the neighbourhood opt for this green stretch in the middle of a busy city life, and why not? The area is clean, green, fresh and filled with a positive energy that motivates you to ace that run.

Matoshree Ramabai Bhimrao Ambedkar Udyan
The 500m track here has been a favourite among locals, kids and senior citizens alike. Since it is opposite the Wadia group of colleges, it has slowly come to be a popular haunt for students. The park has a play area with benches where people can hang out too.

Hanuman Tekdi
If you're around Law College Road, you couldn't have asked for anything better than running up a hill, right here in the city. Away from the chaotic city roads and sounds, this elevated track offers a peaceful workout that we're sure you'll grow to love. Plus an uphill run is a great challenge, isn't it?

BMCC Grounds
This one is not just for the students! You'll see the grounds packed with people of all ages, catching up with each other in large groups or simply going about their fitness routines. This has been a local favourite since many years, plus a lot of sportsmen see this as an ideal training ground too.

Canal Road
The left bank canal of the Mutha river parallel to Karve Road has transformed from a dump into a beautiful garden frequented by many joggers and health enthusiasts. This six acre land is lush green and has a jogging track lined with trees that provides a clean, green running track to runners in the city.

Comments