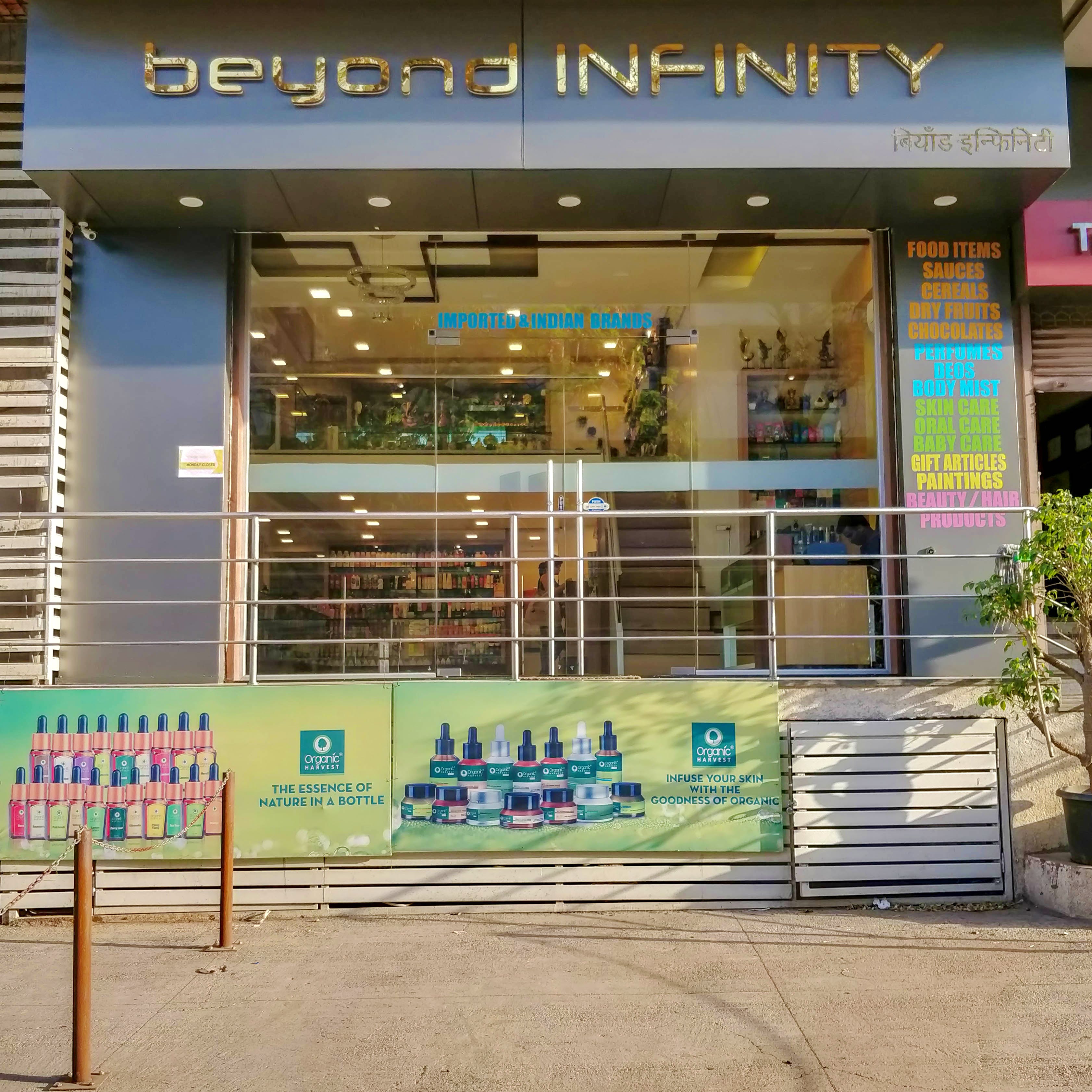 Grab Branded Grooming Products For Cheap At This Beauty Store In Viman Nagar
Located in Viman Nagar near Irani Cafe, Beyond Infinity is your one-stop-shop for all your grooming needs. The store has a number of grooming products for both men and women. We found brands like Calvin Klein, Mont Blanc, Armani Exchange and more that too at affordable rates. Along with grooming products, Beyond Infinity also has food items, gift articles, a few paintings and more to offer. We picked out five essential grooming products for men.

Calvin Klein Soaps
Available in two major fragrances: orange and mint, the store has a set of three soaps for INR 600. These soaps very obviously have the CK feature that is subtleness in their fragrance and is a must have in your toiletry kit for special dates or events. The soap has a very long lasting effect on your skin. It also has other added benefits such as anti-tan, skin glow, moisture retention, etc.
Shower Gels and Body Washes
Better than soaps, shower gels are more gentle on your skin and have a much lasting fragrance. The store has your generic brands of body gels. However, we found some really cool shower gets from Mont Blanc, Old Spice and Brut. These gels were priced starting at INR 700. And if you are wondering about the Mont Blanc gel, that was for INR 1200.
Charcoal Peel Off Masks
Considered to be more effective than charcoal washes, charcoal peel-off masks are perfect for an instant glow for your skin. The mask also helps in removal of dead skin cells, white heads, black heads, extra facial hair and adding a fresh look to your skin. At Beyond Infinity, we found The Wow skincare's charcoal peel off mask that was priced at INR 599 and you must have it as a part of your skincare routine.
Dark Circle Remover
People working in front of a screen and pulling those late night hours are not spared by the curse of dark circles. These are definitely not the kind of bags that anyone wants to flaunt and this store has a solution to it. A product of Wow Skincare, Eye Luscious is an under eye roller that is bound to help you reduce your dark circles. It is safe and also simple to use for almost all skin types.
Serum Mask
A fruity mask always makes your skin glow and makes you feel fresh as well. We found one such mask at this store. The Organic Harvest's Shine and Glow peel-off mask made with figs and gold dust is ought to do the trick. Apply this mask a few minutes before you head out for a party.
Comments