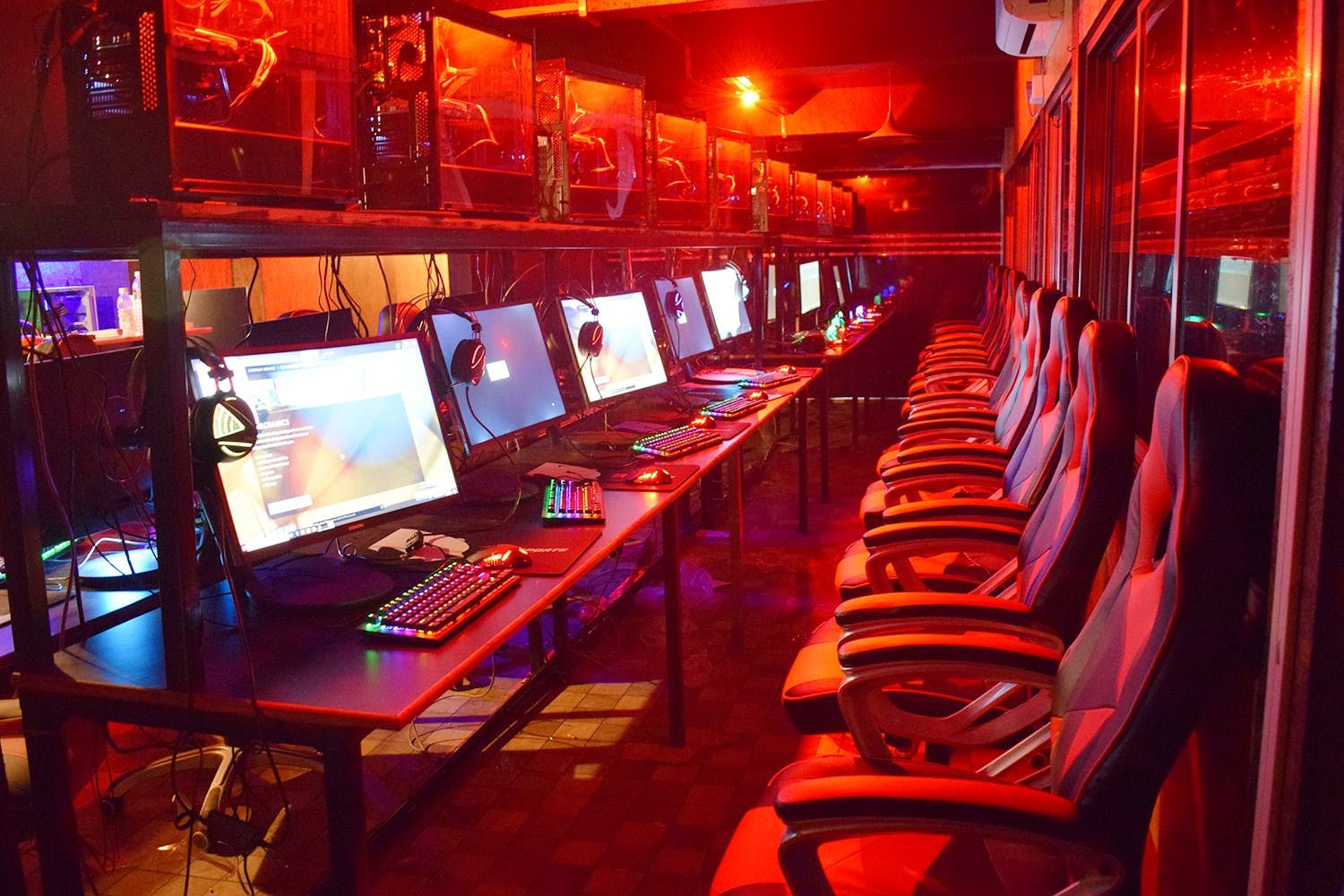 Grab A Console Before It's Game Over At These Gaming Places In Pune
A night of games sounds like a fun plan with your crew, no? Arcades in the city have a ton of old and new games. Relive your childhood at these gaming places in the city.
Smaaash
Offering a range of gaming options, Smaaash is where you can head to the arcade and play super bike, pea shooter, storm racer and more. You'll find some familiar games, for sure. If an arcade doesn't please you, play pool, laser tag, football, bowling, have a dance off or strap on VR glasses and escape to the jungle or walk the plank and more. Smaaash has a lot of weekend, group and corporate offers too.

Gamerz Nation Esports
The gaming arena is fairly hidden, but is a hub of gaming in Kothrud. It's one of those underground gaming places where hardcore gamers spend hours. It has 20 units of PC on which you can play 10 games including Dota, Farcy-5, Counter-Strike, FIFA, Fortnite and more. The space also has PS consoles and a lot of bulk and daily offers for gamers too.

Virtual Game Room
A while ago the regular gaming scene got a high-tech upgrade. A virtual reality arcade located on FC Road, the Virtual Game Room is where you can play 10 interactive games. Play cricket, pretend like you're sitting on a roller coaster, ice-skate and more for as little as INR 150 for 30 minutes. The space is open everyday and also offers some discounts on weekdays.

Club 29
Pune's first sportainment club is located in Pimpri-Chinchwad and offers six different sports, restaurants, rooms and also has a spa. You could go here for a staycation on a weekend and have fun playing badminton in air-conditioned courts or shoot at a range with a rifle. It also has a bowling arena, an arcade, air-hockey arena, Foosball table and a pool table.

All Rounder Shots
Located in Viman Nagar, All Rounder Shots is a bar where you can drink, eat and play. They've got a bunch of drinking games, a whole arcade where you could relive your childhood and a few other games you can play with your crew. They also offer virtual reality gaming, a foosball table and a bunch of games too.

Ask Junisha a question