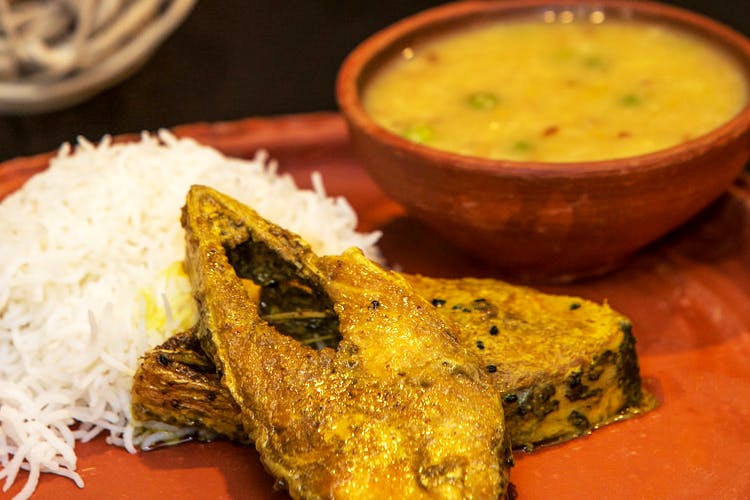 Bengalis, Call Up These Caterers For An Authentic Ashtami Spread
Shortcut
Got a big Bengali feast coming up on Ashtami afternoon at your place? Fret not! These five caterers will cook up an authentic Bengali spread for a large group in no time.
Mouj Maja Caterers
Located at Alandi Devachi, the Mouj Maja Caterers are known for their efficient catering services, across cuisines and budget. Whether it's for 20 or 200 guests, just give these guys your budget, and they shall chalk out a decent menu for you! Our recommendation: Don't miss their biryani, veg korma and paneer dishes. Price per plate can range between INR 300 and INR 1,400.
Contact: 020-33408545/ +918483099932
The Bengal Kitchen
A quaint Bengali restaurant at Pimple Saudagar, The Bengal Kitchen is not exactly a catering service. However, if you let them know about your bulk order 24-30 hours before, they can get things ready for you. Must try their egg devil, mochar chop, fish fry, mutton mughlai and lau chingri jugalbondi. Price for two is approximately INR 450.
Contact: 020-30189318
Ayush Caterers
An expert in Bengali, Assamese and Odisha cuisines, Ayush Caterers in Aundh can put up a splendid luncheon or dinner feast for a group of 50 or more. Price per plate range between INR 250 to INR 1,500, depending on what you order. If your menu includes a variety of fish dishes, expect the bill to be slightly expensive!
Contact: 09021107605
Teja Hospitality Services
Located at Karve Nagar, the multi-cuisine Teja Hospitality will go ends to fulfil your desired Bengali menu. Priced between INR 300 and INR 1,500 per plate, call them if you're planning a big party for over 50 guests.
Contact: 09021107678
Comments