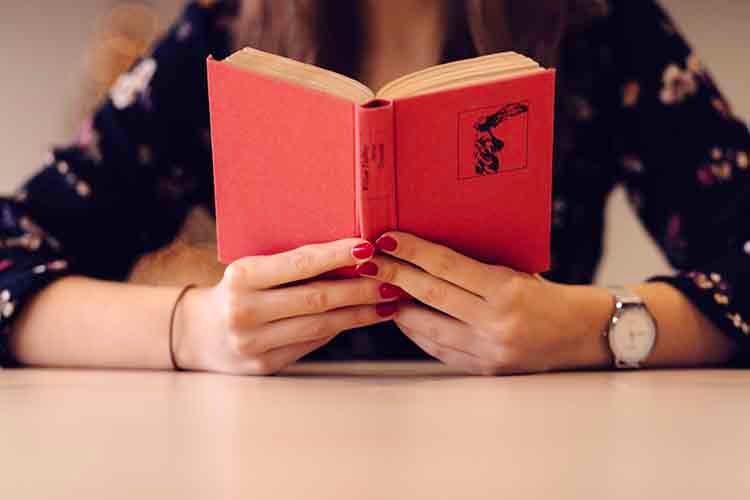 Broke Bookworms, Here Are 6 Pune Libraries You Should Head To Now
Shortcut
Does reading make you happy but low funds, sad? Libraries- Here's the solution to your problems. For the broke bookworms, we found out some libraries in Pune that not only charge a dirt-cheap subscription fee but are simply legendary. Read on!
Pune Vachan Mandir On Laxmi Road
Established around 170-years-ago, Pune Vachan Mandir is iconic and houses thousands of books across multiple genres, especially history and literature. We love the book-delivery initiative of the library for their senior-citizen members, that ensures that they do not lose the touch of reading at this age. For a nominal fee, the library sends its representative with 70-80 book options for them to choose from. They have opened new branches in Kothrud, Bibvewadi and Warje. Make fruitful use of time by spending it here in the library.
Jagtap Model Library In Aundh
Established in 2006 and now run by Ulka Awasthi, Jagtap Library near Cafe Peterdonuts, Aundh, boasts of a collection of over 4,000 books in English and Marathi, across multiple genres such as fiction, non-fiction, art, culture, history, self-help, religion and more. We found a separate section for rare novels which included original copies of Rider Haggard, which was originally published in 1886 and Felix Holt, and George Eliot's The Radical. Get your monthly dose of happiness for INR 200 only.

Friends Library In Wanowrie
Situated in Salunkhe Vihar in Wanowrie, this neighbourhood gem is extremely kid-friendly. Stacked with comics and graphic novels of Archies, Tinkle, Champak, Amar Chitra Katha, Asterix & Obelix etc, this is a reading nook for kids as well as adults. membership fee starts at INR 300 and goes up to INR 420 with a refundable deposit of 600. We simply adore the three dogs adopted by the library, that are often found napping amidst the books.
British Council Library In Shivaji Nagar
One of the city's most renowned and oldest libraries, British Council Library has served bibliophiles since forever. Boasting more than 16,000 comics, 6,000 magazines and graphic novels, the library charges a mere INR 1800 per year (INR 150 per month). There are several subscription plans to choose from. The library, which has shifted to Shivaji Nagar from Fergusson College Road is frequented by people from all walks of life, especially the youngsters.
United Service Library In Agarkar Nagar
We are in awe of this 200-year-old library that houses some of the greatest classics. Known for its largest fiction collection, United Service Library in Agarkar Nagar has over 50,000 books across all genres and story-telling forms. the 1961 novel, The Carpetbaggers by Harold Robbins, Leo Tolstoy's Anna Karenina, The Sound and The Fury, David Baldacci's No Man Island are some of the gems we found here. If you are a non-Poona-Club member, you have to pay a yearly subscription of INR 1600.
Albert Edward Institute Library In Camp
With a whopping collection of 22,000 books across all the genres, this iconic library in Camp has been a reading nook of many since ages. If you are preparing for competitive exams, we recommend you check out the tiny section inside in the library which is dedicated solely to academic books for competitive examinations such as CAT, bank entrances, CET, civil services, engineering and more. It's a nine-month membership system at this Library, that costs about INR 3,630 and includes a refundable deposit of INR 1,200.
Comments