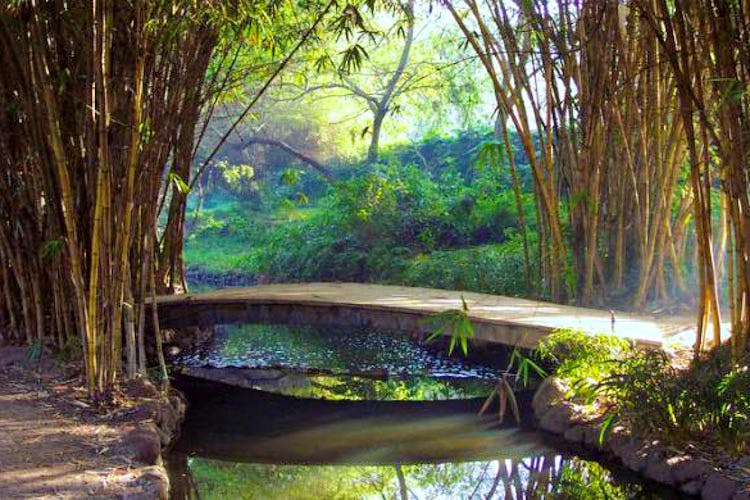 Here Are 5 Things You Should Know About The Iconic Osho Ashram
Shortcut
The one thing that Koregaon Park is known for apart from its elite localities is the heavy influence of Osho teachings. Don't be surprised if you spot a lot of foreigners walking down the lush lanes of KP wearing red robes. There lies a not-so-secret community of Osho followers who seek refuge in the iconic Osho Ashram. You may have heard rumours about the practices, or even felt curious regarding what happens behind the doors, but the ashram has 5 things that you should know about.
House Of Spiritual Philosophy
The founder, Bhagwan Shree Rajneesh always propagated expression of one's sexuality and dynamic meditation. Over time, it evolved into a concrete philosophy that's studied globally today.
How To Register?
The process to register is rather rigorous. If you would like to register for the program, be prepared with valid ID, passport sized photos and some time on your hands as an on-the-spot HIV Test is administered before you're allowed inside the ashram's rooms and register for its programs.
Recreational Facilities Are On Point
There is a swimming pool, Jacuzzi and tennis courts are all services that are offered to individuals who choose to reside in the ashram or become a part of their program. The ashram is supposed to offer a spiritual experience and guarantees you to feel refreshed and relaxed after it. The Basho Spa is renowned for its ability to relax and rejuvenate you and is also located within its premises.
Don The Signature Robes
This relaxing getaway is not free, as certain robes are required for you to buy before you can register. The robes are maroon and white and start from INR 500. These robes are a requirement and meditation and other activities would not be allowed without it.
Relax & Rejuvenate
If you really want to get some R&R, meditation services and grounds are offered at the ashram. The charges vary for Indians and foreigners, and you can find out at the office after meeting the requirements.
More Information
Osho International Meditation Resort
Comments