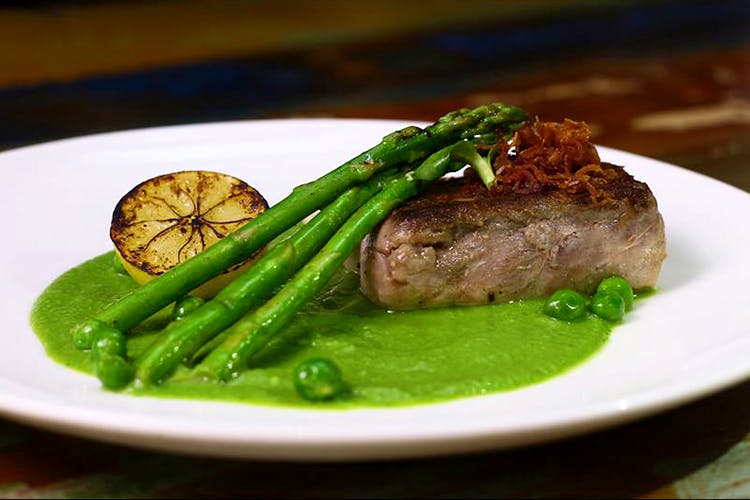 This New Restaurant Is Dishing Out Gourmet Delights All The Way From Europe
Shortcut
Rejoice, because it's a new place alert again on LBB! Say hi to Plancha, a Continental-European gourmet restaurant at East Street.
Tell Me More
At Plancha, it's all about a great culinary experience. The menu is short with dishes that'll spoil you for choices. We tried and loved the pulled pork sandwich with confit pork shoulder, chicken leg, gourmet barbecue sauce, pickles and yellow cheddar, for INR 330. Vegetarians in the house, you must try their Asian paneer burger with spiced paneer patty, kimchi and bean sprouts for INR 300.
For starters, we highly recommend you dig into the Plancha special poutine for INR 210. It's a small plated dish made of crispy fries topped with hot barbecue sauce and cheese, for INR 200. Love fish and chips? Try the battered fried fish with cajun mayo, salsa fresca and cheese sauce for INR 260.
For main course, you have to try their pan seared chicken breast in scallion puree, charred onion, mash and jus, for INR 350. Pair up your meal with either a watermelon mojito or an apple-grass iced tea, and you're good to go!
So, We're Saying...
We give a eight out of 10 to Plancha. Try the food and let us know all about your experience on LBB.
Comments