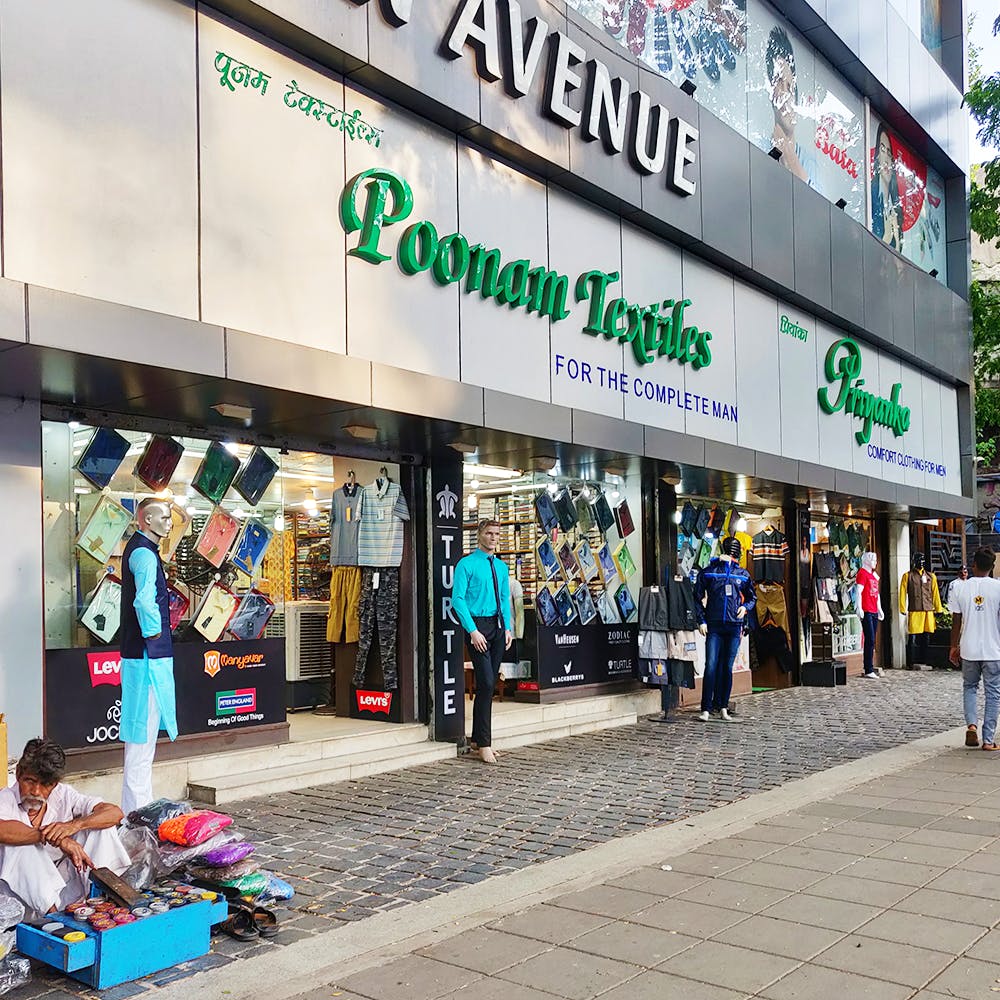 5 Men's Wardrobe Essentials We Found At This Store In Deccan
Men, up your fashion game with clothing from Poonam Textiles in Deccan Gymkhana. The massive store has a number of options in all kinds of clothing. You will find casuals, formals in clothing. Adding to this, we also found a number of accessories such as ties, bow ties, pocket squares and more. Here are five things that we feel every man must have in his wardrobe. If you don't have them, you know where to shop from.
Denims
Jeans are an obvious and easy option for any time of the day. They go best with shirts and t-shirts and if paired perfectly, you can even slip your jeans under formals! We found a number of really cool and comfortable denims at this store starting at just INR 899.
Formal Solid Shirts
Even if prints are pretty much in, a solid plain formal shirts goes a long way. Get your hands on some really comfortable and stylish formals at this store. We found the classic white formals that if not tucked in, can even be worn as casuals. There are also various other colours and their prices start at INR 500.
Casual T-shirts
Stripes, plains and patterns, you can get all kinds of t-shirts at this store. And every man needs to have a casual shirt in his wardrobe to add a little boy-ish charm to him. The prices for casuals starts at INR 400.
Formal Pants
A formal shirt and a formal pants make a really good impression when you have a meeting. You will find a number of classy and perfect fit pants at this store starting at INR 900 for a pair.

Accessories
Adding the right kind of accessories to your outfit makes it complete. At this store, you will find a number of them that are a must have in your wardrobe. We found good quality belts, ties, bowties, lapel pins(not the quirky ones), cufflinks and much more.
Comments