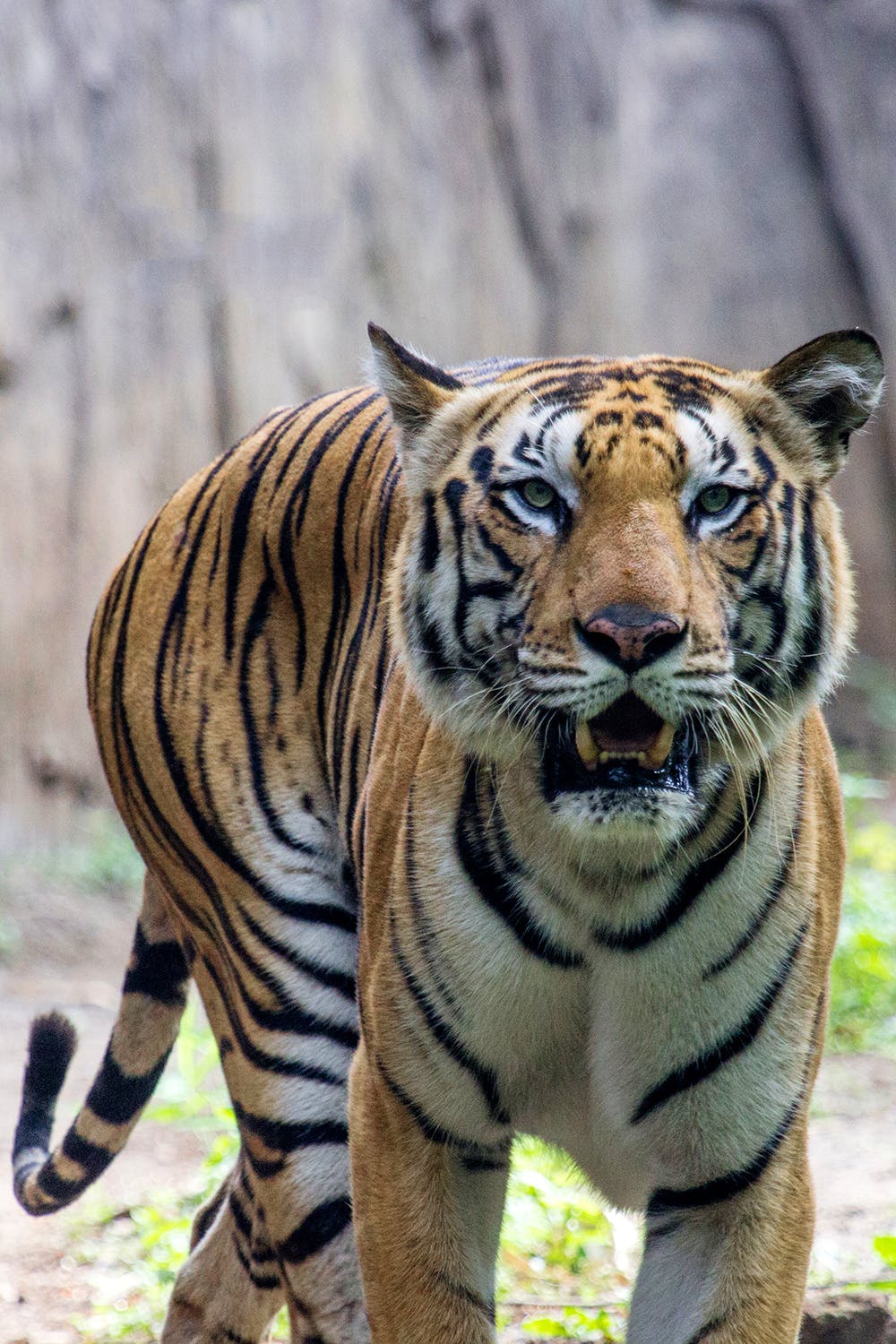 National Parks & Wildlife Sanctuaries
Learn About The Animal Kingdom With A Visit To Rajiv Gandhi Zoological Park In Katraj
Going to the city zoo is always a fun activity regardless of whether you're a kid or an adult. If you're one to observe animals and how they go about their day, a visit to the Rajiv Gandhi Zoological Park in Katraj is a must. Pune's zoo has seen several changes over the years, but every visit is a new peek into the animal kingdom.
The Park & Its Offerings
The Rajiv Gandhi Zoological Park is a 130 acre project in Pune. The original zoo was located at the foothills of Parvati Darshan and then in 1999 was moved to its current location. The new location, which is much bigger has therefore enabled the authorities to accommodate more animals. Along with being a recreational centre for locals, the zoo is also a conservation and wildlife research centre.
Apart from various animals and reptiles, the zoo is also has a collection of various snake's skin, turtle shells among other collections. There's an in-house veterinary hospital equipped with advanced medical systems. Another major attraction of the zoo is the Katraj lake that allows boating.
Into The Wild
The zoo is home to around 66 species of animals and reptiles. A major chunk of the animals that are here in the various enclosures have their natural habitat in the Western Ghats. The zoo is also famed for the various snakes. You will find the royal Bengal tiger, Asiatic elephants, sloth bears, ungulates etc over here.
Along with these animals, you will also find Asiatic lions, leopards, jungle cat, rusty spotted cat, giant squirrel, mouse deer, foxes, wild dogs, hyenas, lion tailed macaque among other animals.
The zoo also has various birds in its enclaves as well. You will find peacocks, vultures, eagles, parakeets and other exotic birds.
Looking Ahead
The Rajiv Gandhi Zoological Park is considered to be one of the prominent zoos of India. The zoo is making a number of additional enclaves to make room for more animals from the Savanna region. So brace yourself to see zebras, giraffes antelopes and other animals in Pune. The park also intends to add more facilities for its guests.
The entry fee is INR 40 per adult and INR 25 per child. With the plastic ban in place, the zoo is strict on the rules so it's best to carry steel or Tupperware water bottles. And, there's an extra charge for cameras.
Comments
National Parks & Wildlife Sanctuaries