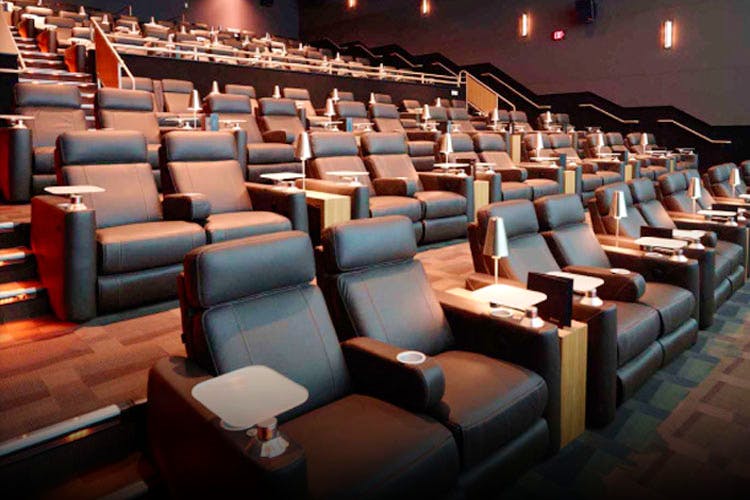 Hate Shopping? Here Are Other Things To Do
Known for a number of high-end as well as affordable brands under one roof, Seasons Mall in Magarpatta is more than just a shopping destination. And no, we're not talking about the restaurants that serve delicious food or the pubs you can have a good time at. We're talking about a bunch of other activities for the movie buffs, sports persons and everyone else.
Cinepolis
The Cinepolis theatre on the third floor, gives you a chance to experience movies like a V.I.P. The theatre has over 15 screens. Since it has come to Pune, it is well reputed for their comfortable and cosy seats. Along with that, they are also known for their good quality screens and surround sound. The V.I.P section of this theatre, allows you to place order of food while you are watching a movie. The theatre also has 3-D screening facilities available with them.
Amantra Spa
Need a detox? Head to Amantra Spa for some self pampering and relaxing time. The spa offers a number of massages such as body massage, foot massage, skin care, body polishing and other types. They have two major packages for INR 4,600 and INR 4,900. Along with the great service, they are also known for using certified herbal products.
Tony & Guy
Pamper yourself with a new haircut, a facial or anything that you want from Tony & Guy on the ground floor of the mall. The salon offers a number of services such as hair styling, hair spa, hair cutting, facial, eyebrows etc. They are also very well known for their services.

Kaboom
Is your little tot crying with all the walking around in the mall? Take your kids to Kaboom, an indoor playground where kids have toys to play with, foam slides and tunnels to crawl and jump around. There's a ball pit too and slides, legos and more to play around with. Your kid is not going to get bored for sure, and you can relax, grab a table and chair and marvel at everything you've shopped.
Timezone
High Octane has made way for Timezone, but obviously you can have the same amount of fun here too. There are several arcade games, dance and karoke games too. The Mission Impossible needs you to avoid laser beams to reach your goal, there's a wall climb game, krazee whirl cars (sort of go-karts) too, bowling and more. So you could honestly just make a trip to the mall for Timezone, ditch shopping and have a fun day.
Comments