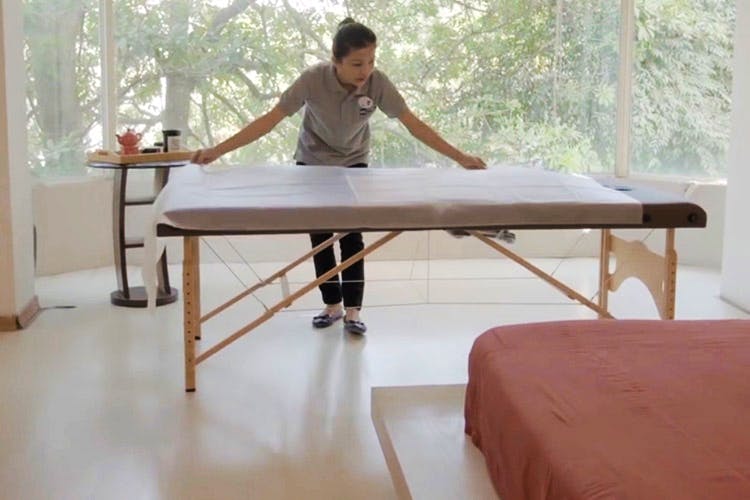 Get A One-Hour Full Body Massage At Home For Just INR 1,299
Shortcut
UrbanClap has made it way in the market as one of the most dependable service apps in the country. Since they extensively talk about their spa services, I thought I'd try their full body aroma massage out and I was thrilled after the experience.
Office Chair Being A Pain In The Ass?
It's a Saturday and you're chilling at home with the week's aches and pains. What do you do? I, with sheer good luck picked up my phone and clicked on UrbanClap's Spa services. I booked a 60 minute full body aroma massage and expected a somewhat shoddy experience hereon. Man, was I proven wrong!
So first you decide what kind of a massage you want. They have all sorts to please your body, mind and soul. They have the Swedish massage or the Balinese massage or if you've had a terrible boss week you can also go for their deep tissue massage and open up those stubborn knots.
Smells Like Dream Spirit
I finally decided on their aroma massage which essentially uses essential oils for smell and harmonises the whole body by relaxing it. The masseuse came right on time with a foldable massage table and other essentials like aroma oils, towels and some soothing music. The massage actually was one of the best I have had and I definitely zoned out and teleported myself to unicorn land! From the feet to the head, every part of the body is worked upon, working on the tissues and opening small knots slowly. And believe it or not, I was very happy with their clean and professional service.
Towards the end the experience just leaves you complete and happy and rejuvenated.
So I'm Saying…
I left out the best part though. The massage cost me a total of INR 1299! Yes, that's all you pay for a full body one hour massage, without being disappointed. So next time you don't have to leave your house and travel someplace for a massage, just book an appointment on the UrbanClap app.
Comments