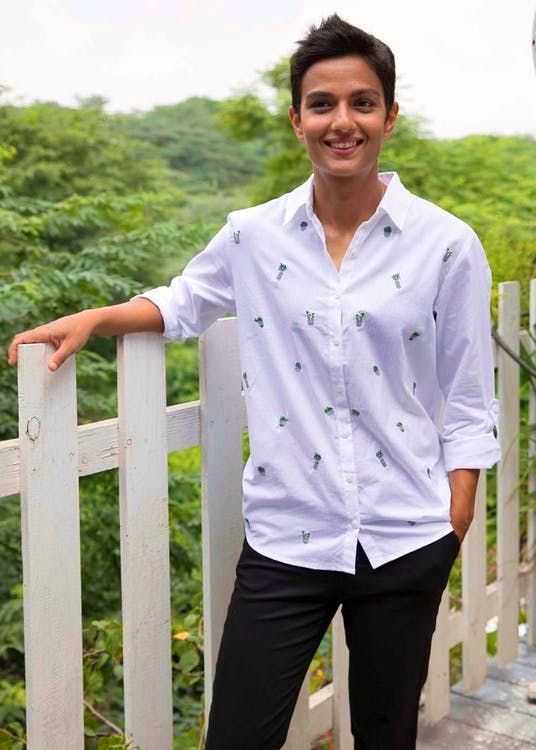 Spruce Up A Basic White Shirt: Cop All Things Trendy Starting At ₹999!
A white shirt really is a classic, and sometimes you want to throw on that white shirt, but you're looking for something *more*. I wanted to 'spruce it up' and add a super fun yet still unassuming element to my look, and LBB came to the rescue with the perfect fit.
Scroll to see my picks for a great casual summer look:
Cactus Embroidered White Shirt
Playful and classy at the same time, I really like the small cactus embroidery on the shirt and it looks really great against the white. I paired it with some basic black denims with a French tuck to make it a lil' classy and effortless-looking.
Monotone Braided Tassel Kohlapuris
Simple, classic and unbelievably comfortable, these kolhapuris really grew on me once I slipped them on. I'm always wary of adding new shoes to my collection because I don't experiment a lot, but I loved these and I'm already finding ways to pair them with all my clothes. The tassels are cute and makes the shoe look really smart too!
Comments