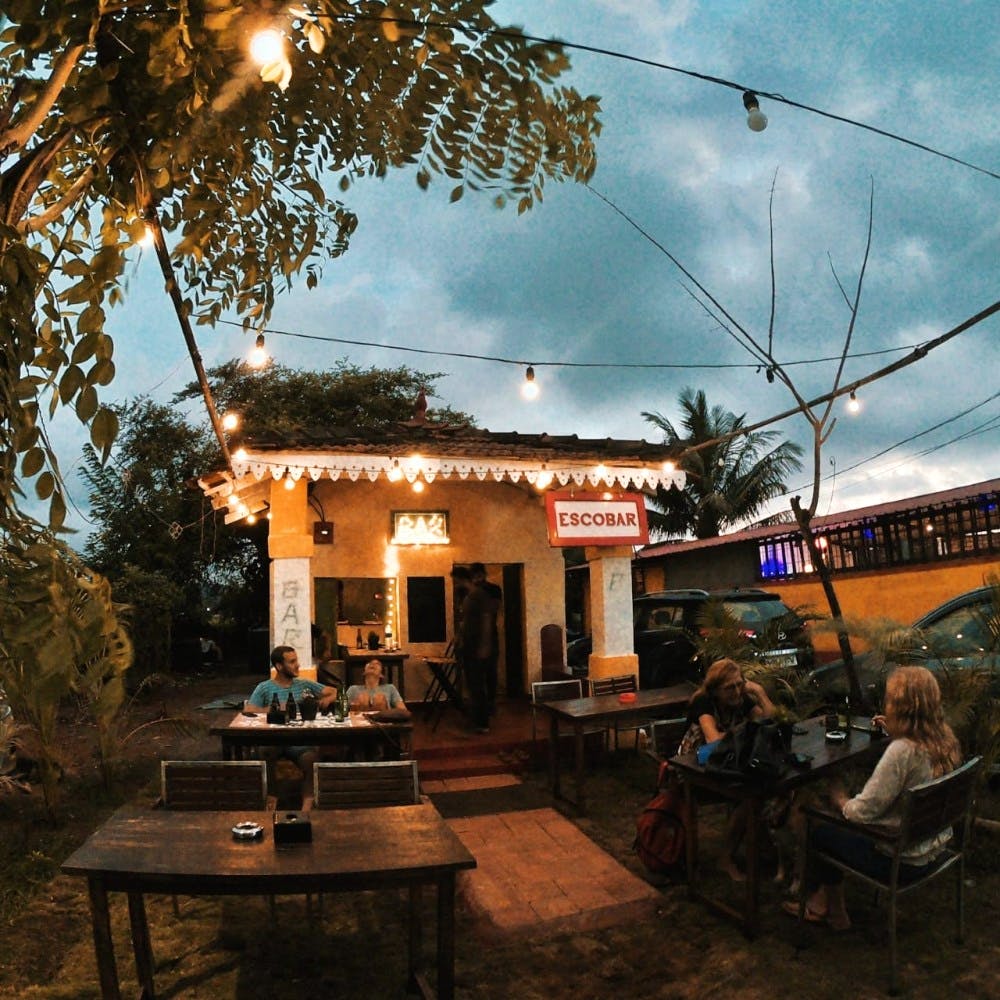 Affordable Bars In Goa To Keep Your Spirits High
Coming to Goa and sticking to expensive beach bars isn't our jam. Give us local bars, local folks and cheap liquor instead. Feel yourself agreeing? Bookmark our list of affordable bars across Goa for a true watering hole experience.
Joseph Bar
Joseph Bar located in Fontainhas, the old Latin Quarter of Panjim, has been our go-to place for any Goan liquor. For a hole-in-the-wall place, this bar has a lot of character and loads of local drinks, including Susegado and Eight Finger Eddie (locally crafted beers) on tap. They have homemade Feni or Urak and Gundu, the main man here, will serve you all with a smile. Needless to say, because this is a favourite with a lot of Goans and old-timers who moved here, it's one of the cheapest and most loved bars in Goa.
Amancio Classic
Amancio Classic is a cherished, hidden-away joint in Siolim. This is the place to head for some unusual and innovative cocktails made with Feni. Their bar is well stocked and while it may not be shockingly cheap, it's perched on that thin line between dirt cheap and kinda un-affordable. So, if you're a basic beer person or no-fuss drinker who likes the local experience away from touristy beach bars, this will make you happy.
Bobby Bar & Restaurant
Bobby Bar & Restaurant is another local favourite, especially for their aged Feni that is not available everywhere. Of course whilst there, you can always slip back to the usual Kingfisher, but the Feni and Urak is what this is known best for. The next time you are in Assagao, forget the fancier spots (sorry Soro, we love you but...) and head here to save your pocket money.
Bhatti Village
Bhatti Village is another local restaurant that has a variety of regional drinks. Most tourists who know of the place, go there for the amazing food, but it is also a great place to sample local drinks at reasonable rates. From Port wine to Feni, they serve everything out of the tiny but well stocked bar, super affordable bar.
Mafia Cocktail Bar
Bibinca, Urak and amazing pork and mutton dishes make Mafia Cocktail one of the most random but amazing places to drink and grab a bite in Goa. If you haven't guessed already, it's an obvious favourite because alcohol is always cheap and free-flowing. The crowd here is fiercely protective of this local secret but we're letting you in, believing that you're going to be nice. Also, Tony and his sister Rosy run this place together and are ever ready to strike a conversation.
Escobar
Our forever love in Assagao, Escobar is buzzing on most evenings. It's hard to say whether we like the hipster vibe, the music, the skate park, the graffiti or their self-sufficient bar that has everything from craft beer to local gin to Feni and Urak cocktails, but we've never not had a good time here. Good for us, drinking sessions here don't leave us broke either!
White House
This hidden gem in Dona Paula is literally that – a bar and restaurant on the roof of a white house. They specialise in Goan food (it's just the place to try Goan prawn curry, chicken cafreal or pork vindaloo) but also have a bar to help you wash down all the grub. A meal and a few drinks here will not set you back by an obscene amount either. Now go, embrace gluttony and enjoy views from their terrace as the sun sets in the distance.
Boomerang Beach Bar
With some of the most gorgeous beach views and a lively vibe, Boomerang in Colva is chill hangout spot. Whether you've got a night of drinking planned or just want to watch the sunset with some pints of beer, this South Goa place won't disappoint. Barefoot walk by the beach and beer to call it a day, then?
Mikey's Place
This time-tested restaurant in Candolim is buzzing with old-timers who swear by Mikey's amazing service and food. From seafood to North Indian, the menu is fairly diverse but they seem to do most dishes well. So, if you're staying around Candolim beach, hop over for some cheap beer, music and fish!
Sheela Bar
This cosy, homestyle bar in Vasco makes for a great pit-stop while on your way to or from the airport. Both locals and in-the-know Goa tourists will vouch for Sheela's local food preparations (butter garlic prawns FTW) and cheap drinks. Its location, overlooking the Zuari river is beautiful and the xacuti and cafreal here go pretty well with that frothy mug of cold beer/rum and coke. Drinkey drinkey!
Mango Tree
Mango Tree in Vagator is where the likelihood of bumping into old friends and neighbours is pretty darn high. While the house is divided on whether the food is still as kickass as it once was, we'd say go here for old times' sake and go here for cheap-ish drinks. Everyone congregates here post midnight (it's open till 4am) for their fill of bar snacks and dose of well-meaning chit chat.
Comments