The information in this post might be outdated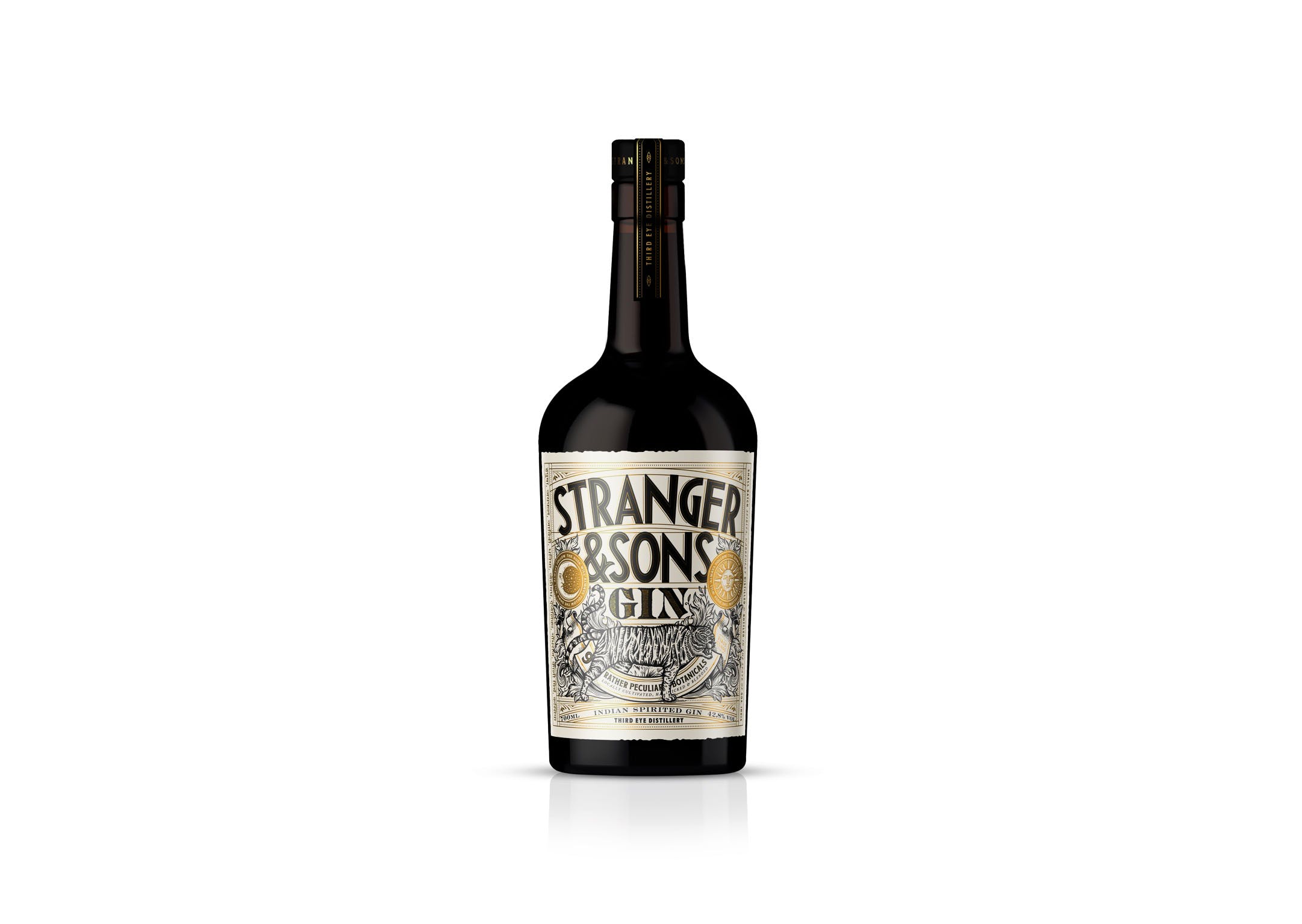 There's A New Gin Launching In Goa & We Can't Wait For You To Taste It
What Is It?
It is raining artisanal gins in Goa for sure, and we couldn't be happier. The newest one being the Stranger & Sons gin from three gin(thusaists) like us- Sakshi Saigal, Rahul Mehra & Vidur Gupta. Slated to launch in Goa in a few weeks, we got a sneak peek and taste of this premium gin that is being distilled in Ponda.
Who Is It For?
It is for gin-drinkers, gin-lovers, gin collectors, gin-experimenters- whatever be your excuse to pick up a bottle of this gin in Goa. Or even for those who like collecting unique alcohol bottles. Plus with a tagline like 'Rather Peculiar Botanicals', even the curious ones can check this one out.
What's So Unique About It?
The bottle is really pretty, with a lovely cork stopper and a label that proudly displays its ingredients in Hindi too (we definitely learnt what Juniper is called in Hindi, it is Hapusha in case you are wondering). And though Juniper takes centre stage (as it should in a good gin), it is the other botanicals like nutmeg, mace, coriander, angelica, cassia bark, liquorice and pepper that add the extra punch. The distillery has already planted their spice garden, and will also be tying up with the University in Amsterdam for certification courses in Distillation. Or if you already have an idea to make a spirit, then they even plan to have an incubation centre to help you make it. They are looking at pricing it in Goa at INR 1,450 for a 700 ml bottle, and since they are confident that it is as good as a Bombay Sapphire, we are definitely up for this one.
So We're Saying
So if you just want to visit a distillery to see how your gin gets made, or if you are a wannabe spirit-maker that wants to make some good alcohol, then a visit here could be the turning point in making your dreams a reality.
Comments