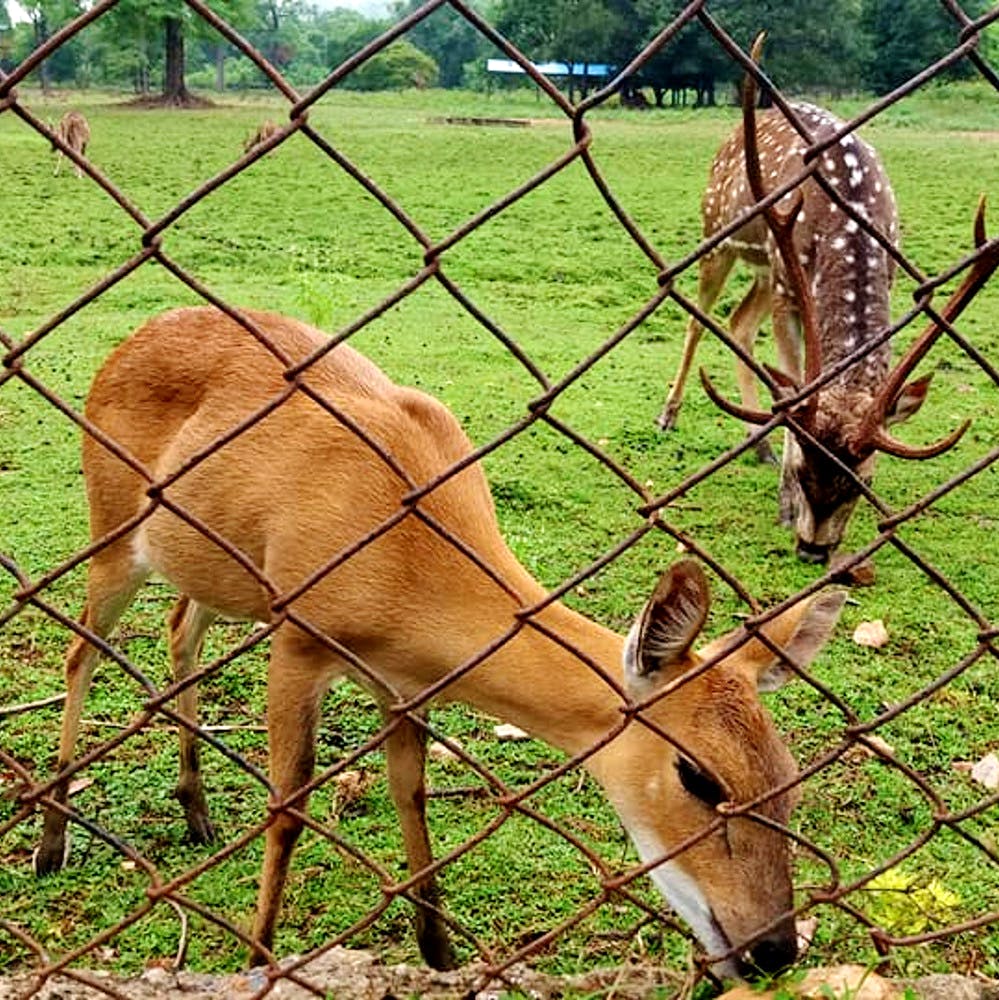 Spot Migratory Birds, Feed Deers & Click Iconic Photos At This Wildlife Sanctuary Just 6 Hours Away
Shortcut
Tick exploring a forest island off your bucket list by making a visit to Kinnerasani Wildlife Sanctuary that has some picturesque spots and is home to many endangered species.
What Makes It Awesome
If you're ever in Khammam district or perhaps after visiting Bhadrachalam temple, drive to Kinnerasani Wildlife Sanctuary as it is less than an hour's drive from both the places. The densely forested sanctuary derives its name from River Kinnerasani, which passes through valleys, hillocks, and drains into the Godavari. As it flows with many a turns and bends, it forms a scenic landscape. Photographers, you can thus get an iconic drone shot here! Right in the centre of this sanctuary is a lake with thick forestation that is home to many endangered species like Marsh crocodiles and migratory birds like cranes, doves, and teals. Other wild animals that you can spot here (only if you get lucky) are tigers, jackals, sloth bears, and hyenas.
There's a lot to learn at this sanctuary apart from the conservation of wild life. Visit the Environmental Education Center (EEC) or the damn and reservoir to understand our surroundings better (ideal for kiddies), and a deer park where you can feed them beauties too. The locals will tell you stories about how legend has it that Lord Rama resided here during his exile too. The climate is pretty hot and dry for the most part, but Monsoons are way nicer. Therefore, it is also not very populated and you can enjoy some peaceful time amidst nature.
What Could Be Better
There aren't any places around to spend the night, nor is there a proper facility for food & beverages. So, carry your own.

Pro-Tip
You can drive here from Hyderabad in about six hours. If not, there are buses/trains that go to Bhadrachalam, from where it is not too far. The entrance to the sanctuary is chargeable by a minimal fee.
Comments