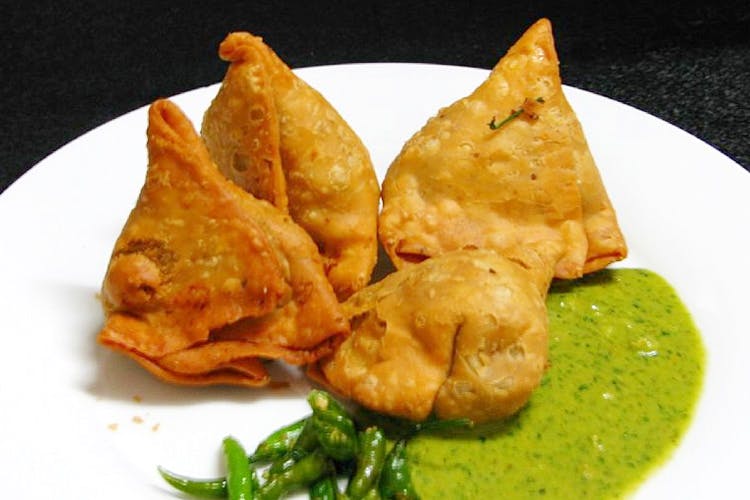 Moving To Hyderabad? These Money Saving Hacks Will Make Your Life Easier
Are you moving to Hyderabad or have just moved and thought the cost of living in Hyderabad is increasing? With prices soaring high, our salaries are just dwindling away on everyday expenses and we don't like it one bit. Sure, we can cut down on going out and all that, but that's no fun. So, we bring you a list of hacks to follow in the city. And these assure fun and never going broke.
Save Major Bucks On Everyday Commute
Hustling through the erratic traffic and often shelling out all the hard cash on the everyday commute is never cool. Solving these hitches is Metro, but since it's not open in all areas, we recommend Shuttl — a shuttle service where you can book the monthly pass for AC shuttle at INR 3,000-3,500 and the non-AC one at INR 2,000-2,500.
Indulge In Pub Combo Meals
There is no denying that eating out is an expensive affair, but restaurants and pubs in the city seem to, fortunately, understand our plight. More and more places in the city are now offering combo meals for a fraction of prices for the variety. And when it involves some of our favourite pubs, we can only be too happy. Here is a list of bars in the city that have pub-combo meals to ease the pain in our pockets. 10 Downing Street in our constant, though.

Ditch The Gyms For Parks
If you thought you could stay in shape with a swanky gym only, we urge you to think otherwise. Both Botanical Gardens and KBR Park have an outdoor dedicated area where you'll find gym equipment installed. These are non-electrical versions of equipment – cross trainer, elliptical trainer etc. Along with twisters, inclined bench press, and more, this outdoorsy gym is best for beginners and for someone looking for a fitness routine under a budget. Plus, they have a good running track, so you know you're sorted.
Deck Up Your Home With Budget Furniture
We checked out Shilparamam and found some furniture to add an old-school charm to your house. You will need ample patience to find some gems and at reasonable prices, but otherwise, there are furniture pieces that are not solid in quality. However, home decor accents like lanterns, magazine holders, and even garden furniture are super neat.

Go Shopping On A Budget
Want Zara and Mango in your closet but cannot afford shopping at the outlets all the time? We'll let you into our secret then. When broke and in need of new clothes, we often frequent to stores like Pabulu and Uber Hawt. Last season branded wear are usually sold at pocket-friendly prices and if you have the knack to spot the rare gems in the piles of clothes here, you've got yourself an outfit of the day. Need more? Then check out our list of stores that will fulfill your shopping needs.
Get Your Fill Of Books At Second-Hand Bookshops
Readers, let's accept it — Hyderabad isn't big on bookstores and finding those rare tomes and collectibles can be slightly difficult. But beating those woes are the old-stock bookstores in the city that offer the bookworm in you the best of both worlds — epic browsing experience and books on a budget. We recommend checking out MR Book Centre in Begumpet, and it also has a branch in Punjagutta where it sells books by weight. 365 days a year.
Fill Your Tum With Street Food
Whoever said you should stop eating out to save up doesn't really know about street food. The streets of Hyderabad will offer you plenty of varieties that will sort your eating needs. You can either visit Begum Bazaar or Sindhi Colony to gorge on delicacies like bhel puri, dabeli, ghewar at prices starting at INR 10.
Fresh Fruit, Vegetables & Everyday Needs At Sunday Markets
The streets of Hyderabad come alive on Sundays, with every locality having a flea market. If you're looking for organic produce, check out Lamakaan or Adivaram Angadi at Our Sacred Space. Want something more pocket-friendly? We recommend Erragadda Santha that happens every Sunday. Right from vegetables and meat to home furnishing, spare parts for bikes, PCs, and more, this market will keep you hooked. But even otherwise, ditch buying veggies and fruits online or supermarkets and visit your local Rythu Bazaar. Do good to your farmers!
Fabrics From Narsingh For The Win
Ladies and gentlemen, if you desire a certain look or interested in bringing together an outfit for an event, you don't have to go splurging around the city. Just check out Narsingh which offers quality fabrics at affordable prices. Men can get those ethnic kurtas and formal wear stitched and women can get dresses and ethnic wear done too. Easy-peasy!
Rent A Room At Living Quarter
Living Quarter — a co-living space in Hyderabad is a shared living space allow you to rent a fully-furnished room. These stays are built on the concept of co-living where moving to a new city is easy with a buzzing community around you. Fixing even the most crucial everyday needs, all the stays offer services like a maid, handyman, WiFi, laundry, car parking and if you're wondering what's better, it's the fully furnished part. And all of this is within a budget of INR 10,000-14,000. Now, isn't that quite fetching?

Comments