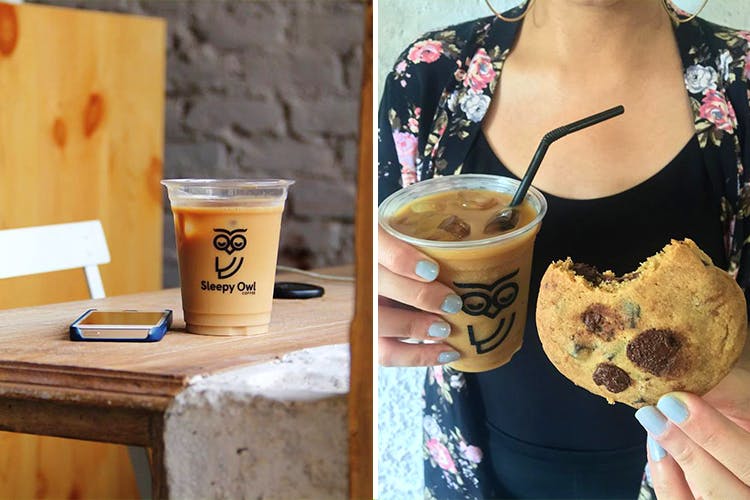 Get Caffeinated: This Popular Cold Brew Brand From Delhi Is Delivering To Hyderabad
Shortcut
Coffee snobs, we have an exciting piece of news for you. Sleepy Owl Coffee – Delhi's popular cold-brew specialists are delivering their DIY packs to Hyderabad, and we cannot keep calm.
What Makes It Awesome
What's a great start to a day? We say – waking up to epic brewed coffee. With Sleepy Owl delivering to Hyderabad now, let's just say that our mornings are now sorted. Started by three friends – Arman, Ajai, and Ashwajeet, they are a go-to cold-brew mix in NCR. What we really love about Sleepy Owl is that their Arabica beans are grown in Chikamaglur, and are roasted in small batches to ensure the freshness. As a matter of fact, they are roasted on-demand. The signature chocolatey & nutty flavour leaves an interesting aftertaste and gets a nod from us.
Whether you're a coffee connoisseur or a beginner, you can be a barista for you and your squad with their DIY cold brew. And it's easy-peasy too – we'll tell you how. A brew pack contains five filter-bags of coffee, and each bag can produce three cups of coffee. Take a bag and dunk it into cold water and let it brew overnight. When the brew is ready, you can customize it as per your choice with milk and sugar, but we love ours black. Also, the cold brew can be refrigerated for a month and it still remains fresh. Priced at INR 500 for five cold brew-packs, this DIY brew pack can blow up your caffeine cravings for all the right reasons. Plus, each of these bags can produce 3 individual cups of coffee, so it's well worth the price.
Phew, this cold brew is just what we needed for dealing the stress of morning blues!
Comments