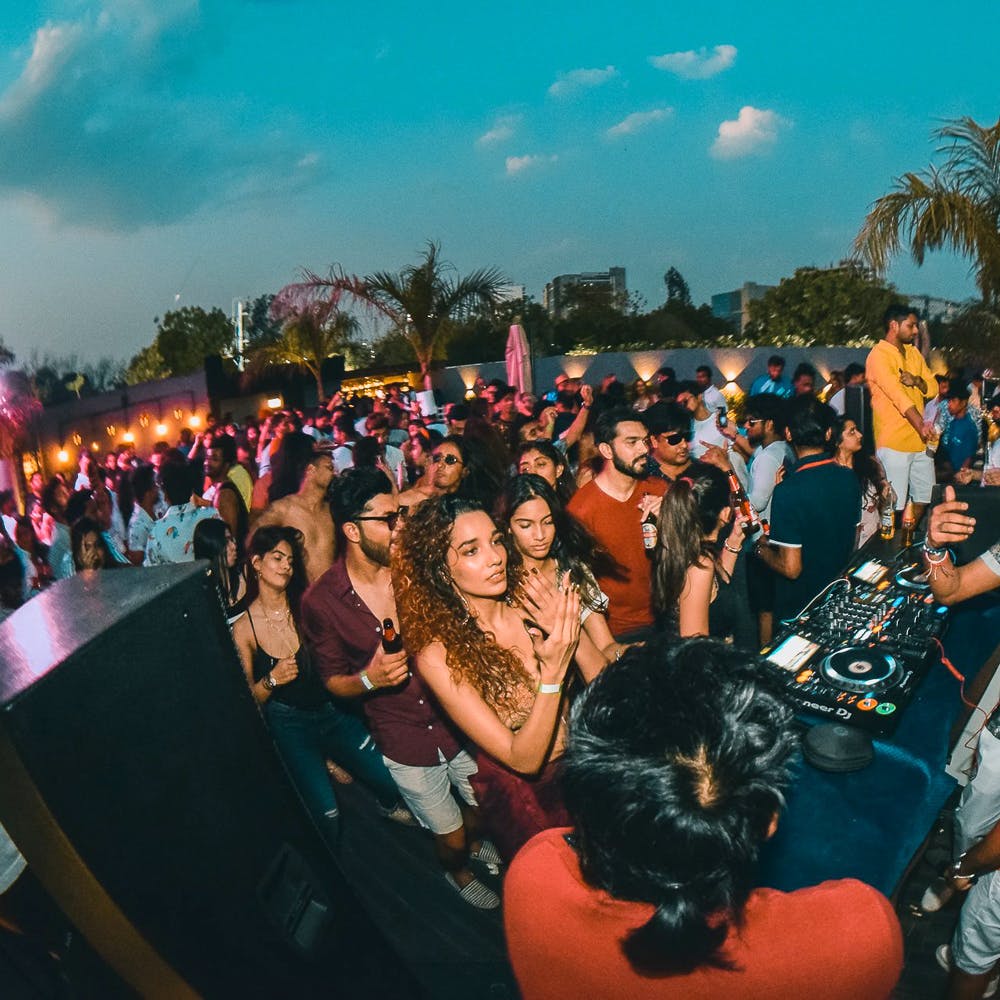 Staycation To Partying Like Never Before: Here's What To Do In Gachibowli
Crowded but also quiet, Gachibowli is quickly turning into a hub for all things happening. Whether you're looking for an evening of shopping or adventure, your entertainment is definitely sorted. Don't agree? Allow us to take you through the top things to do in Gachibowli.
Go Rock Climbing At Crag Studio
Crag Studio is the largest indoor rock climbing wall in Hyderabad, this place offers multiple climbing routes that keep changing continually based on your level of expertise. Be it for a rookie or an expert, you will find thrilling challenges here. Of course, it takes a while to master the art of rock climbing, so you can avail monthly membership too wherein you can spend multiple hours throughout the month mastering the sport with the help of an instructor. But, you can also pick a route based on your preferences and skills, and experience safe climbs.
Get Some TLC At The Spa
"Ugh, I'm just so exhausted" — We keep saying that, but do we do something about it? If you get what we're talking about, your body is in desperate need for some rejuvenation and pampering, and we think The Spa can offer you just that. Inside the luxurious walls of Sheraton Hyderabad Hotel, Gachibowli is The Spa where you can kick your feet off and do nothing but relax.

Hit Up Zudio For Budget Shopping
Zudio is our new favourite budget store in Hyderabad and it has a store in Gachibowli, and a massive one at that. Go, get yourself some kurtas, western wear, and accessories and don't forget to create multiple looks with their versatile pieces. From checkered anarkali kurtas priced at INR 399 to floral crop shirts at INR 299, you can go wild. From casual palazzo pants to breezy spaghetti tops and oversized kurtas, you won't stop stacking your basket. Stripes or Aztec prints on your mind? The peplum top collection will sort it out.

Plan A Staycation At Hotel Mint OTM
Hotel Mint OTM in Gachibowli looks like it's made for millennials. Yup, it's that quirky. Plan a staycation and say hello to Instagram-worthy interiors. If you're an OTM fanatic, we know you're taking an eclectic backflip. Talking about the sweet (errmm..suite) details, all the rooms are bold and beautiful. By which, we mean, OTM has not compromised on decor accents like wall art, lampshades (shaped like a shoe), and colours. For those of you who can never get enough photographs in hotel rooms, you've hit a jackpot!

Buy Handicrafts From Indian Craft Gallery
Stone studded mirrors, bright carpets in violets and maroons, Pashmina shawls, and traditional Rajasthani jewellery — Indian Craft Gallery has everything handmade, antique and old school. Exporting products from all across India, but mainly from Kashmir and Rajasthan, this store has stunning crockery, cezveh (Turkish coffee pots) that are done up in traditional Arabic and Moroccan designs, stonework, and colour block patterns. We found vintage binoculars, jumbo metallic vases and dainty ceramic vases in two-toned colours along with wooden toys of animals and scooters that make for garden accessories.

Go For A Meal At Ants Cafe
Tucked away inside the busy lanes of Gachibowli near Urdu University is a quaint, and scenic eatery called Ants Cafe. It is calm and gorgeous — perfect for dates with bae and best friend. If you're wondering why it's called Ants, we asked the brains behind this place who told us that this place is named after ants as they are the most hardworking species. Yup!

Jump On Trampolines At Supreme Sports Studio
There is no way fun can ever end at a trampoline park. At Supreme, it only doubles up. You will surely have a rip-roaring day out with nine zones in their trampoline park. Of course, they have a classic jumping zone but have fun dodging those balls at Extreme Dodge Ball Zone. Dunk like a pro at their Basketball Slam Dunk or take a dive and land on an airbag in their Airbag Zone. Plus, they've got a Slackline & Battle Beam with ample stepping stones, foam towers, and gladiator battle beams. Yaaaas! This is located in Serilingampally near Gachibowli.

Party Like A Pro At Prism Club & Kitchen
Dance away your woes. Literally, get dancing on one of the largest dance floors in the city and let loose. Prism Club & Kitchen in Gachibowli is the new IT thing in the city with cutting edge lights, bombastic sound, uplifting music, and great food. Catch up with your mates on tables just footsteps away from the dance floor or by the patio or just dive into their beautiful pool — there's a lot more to this place.

Comments