The information in this post might be outdated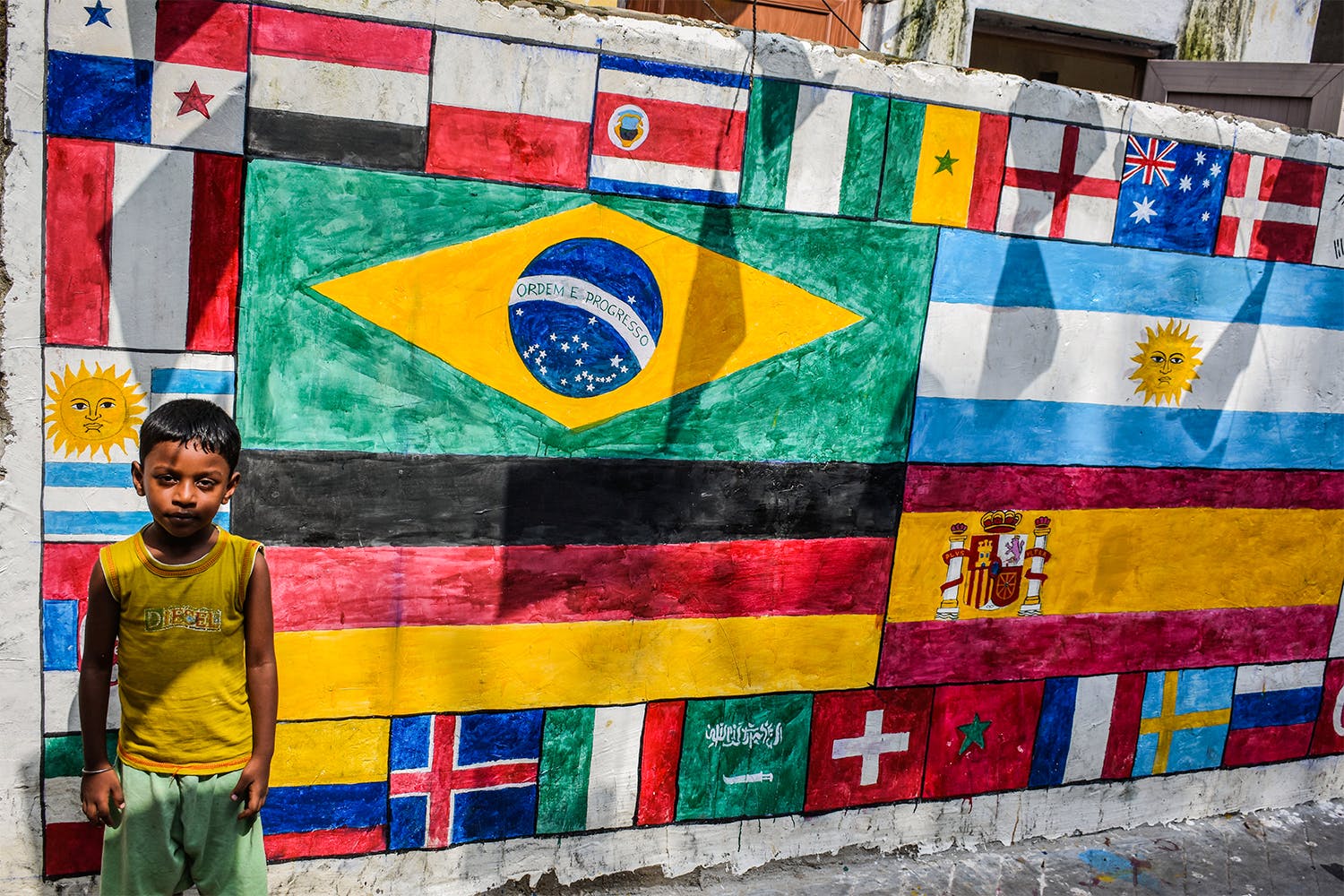 Hit Up This Area For The Coolest Football Graffiti (And It Will Light Up Your Insta!)
Shortcut
With FIFA Russia 2018 just around the corner, Kolkata peeps are super excited to show their love for the sport in all ways they can. This small neighbourhood is no exception. Head out to Chetla and click some pics before the rains get to them. These colourful walls will light up your Insta!
What Makes It Awesome
It's a truth universally acknowledged that Kolkata is a football crazy city. Cricket is great, but football is what gets people all riled up. How many fights have broken out between East Bengal and Mohunbagan fans? And the FIFA World Cup is up there with Durga Puja on Kolkata's calendar!
If you drive around right now around the city, you will see most 'paaras' (neighbourhoods) are gearing up to watch the matches as a community with TVs and screens rigged up on pavements. And walls are being painted with World Cup graffiti, flags being strung up and more. If you want to see some of the best graffiti, head out to Chetla. Residents and members of Chetla Milan Chakra have created the most beautiful wall art for their favourite football players and teams on the walls of their clubhouse. The whole street is decorated with huge as well as tiny flags.
Some diehard fans have even painted the front walls of their homes with murals of Neymar, Messi, Ronaldo and more. We did some digging and found out that they've been consistent with their creativity ever since 2006! They say that they absolutely adore football and want to spread this love far and wide.
So, We're Saying...
Here's how you get here. After descending from Chetla bridge (if you are coming from Rashbehari Avenue), take a left from the sweet shop Desher Khabar, head straight till you reach Gobinda Auddy Road and turn right.