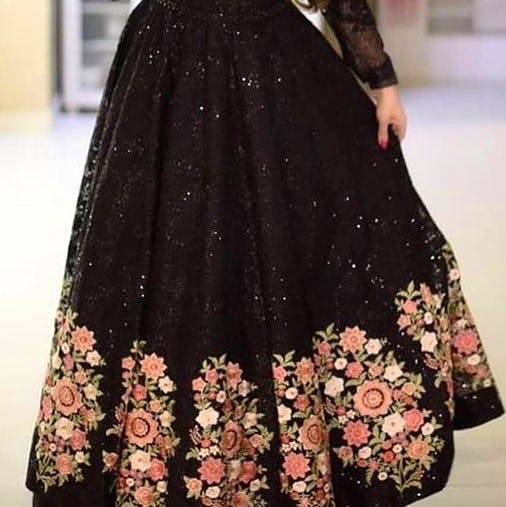 Dear Brides, These Websites Are Perfect For Your Big Day Outfit
Weddings are no joke to plan. With running around every day to manage guest numbers, caterers and decorators, you may not have the time to go out and shop for your lehenga. These online stores could be the perfect solution.
Mirraw
If you've been imagining your big-fat-Indian wedding since the first time you saw one, don't let your online lehenga hold you back. Mirraw has some really heavy, out-there kind of bridal lehengas and you are going to love it. Loads of red and gold, Over the top embroidery, heavy work - it'll make sure that you look just how you imagined to. These lehengas start at INR 14,000 and go up to a lakh.
Kalki Fashion
Don't want to do the whole red-lehenga thing for your wedding? We absolutely love the vibrant colours of the lehengas from Kalki Fashion. Elaborate work, huge skirts and super colourful - pinks, blues, greens - you name it, they have it. Heavy on the work front, these lehenags are sure to make you look like a princess on your big day. These lehenags start at INR 20,000 and go up to about a lakh.
Peachmode
If you're the relaxed kind of bride and don't want anything super-duper heavy, rather you'd flaunt a simple, contemporary lehenga on your bug day, Peachmode is just the right place. Hardly any bead work or embroidery, great palate of shades. We love their cuts and patterns, you can also choose your own material. Lehengas starts at INR 10,000 and go up tp INR 16,000.
StriBhava
Planning a beach wedding? These lehengas from StriBhava are the perfect match for them. Pastels, heavy and loads of embroidery, these lehengas are extra and in all the correct ways. If gowns call to you more, they also have a couple of super heavy gowns that'll do your wedding justice. The lehengas start at INR 1800.
Label Kanupriya
Although they have very few options, these lehengas are winning hearts with their vibrant colours, minimalist work and beautiful cuts. If you're looking for something relaxed and easy for your big day, these lehengas from Label Kanupriya will be the perfect buy for you. We think these would be perfect for a summer-day wedding. Price ranges between INR 10,000 to INR 12,000.
Craftsvilla
Every colour, every pattern, every material - Craftsvilla has something for all kinds of brides out there. Whether you want something OTT and full-on for your big day, or you'd rather dress in an easy floral piece, this space has it all. The organza and metallic ones have us crushing hard. Price range - INR 3000 to INR 10,000.
Koskii
If you're absolutely hell-bent on the idea of wearing pastels on your big day, Koskii is making your dream dress. From peachy creams to baby blues and with super beadwork and embroidery, these lehengas have some really pretty colour combinations. Prices start at INR 18,000 and go up to about INR 23,000.
Comments