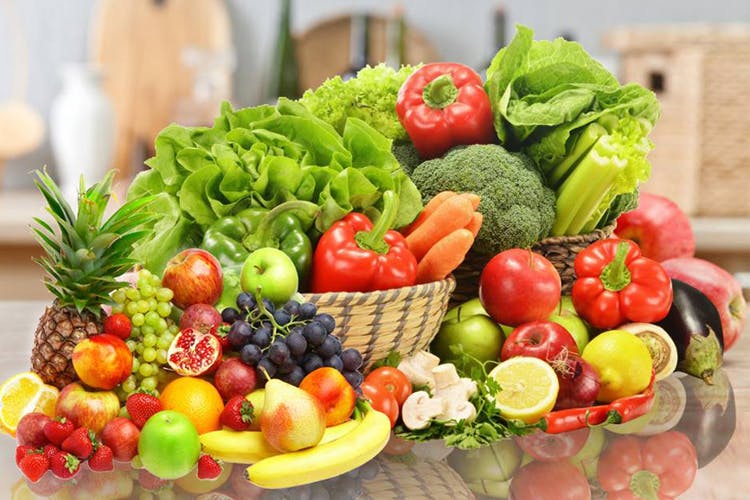 Organic Veggies To Baked Goods: Get Groceries At Your Doorstep From These 5 Shops
Forget wandering through aisles or wading in mud at the local bazaar bickering with vendors over the price of vegetables and waiting in queues to get your shopping billed. A number of new online delivery services have opened in Kolkata. Sit back and get all your groceries – from baby products and gourmet delicacies to daily necessities – delivered to your doorstep.
Salt n Soap
One of the few sites to offer personalised shopping assistance, Salt n Soap has more than 10,000 products which means it can be your one-stop-shop for all your daily necessities. Salt n Soap also delivers fresh fish and meat. If you are not tech savvy, don't worry since you can place orders on the phone or online. We loved the Loyalty Program which gives you perks if you are a regular customer.
Dely Bazar
Dely Bazar stands out for having one of the lowest minimum orders at just INR 200 making it ideal for your small one-off buys. What's more, there are no delivery charges. You should check out their variety of fresh fish that come straight from the water and not from a freezer.
Grofers
Operating in multiple cities across the country, Grofers promises the lowest prices or your money back. The site is user friendly. The thousands of products they offer are segregated into categories making it easier for you to browse through the options available. We loved the Best Value staples which are packaged by Grofers themselves.
Spencers
An extension of the multi-city supermarket, the Spencers app is easy to use. You can always double-check the store if you want to test the product before trying it online. Unlike the stores, the site doesn't have as much variety but it definitely guarantees quality. The delivery radius of the service is limited and might not include your address so it's better to check the app before making your purchase. Look out for the offers tab which has discounts on lots of food items.
Comments