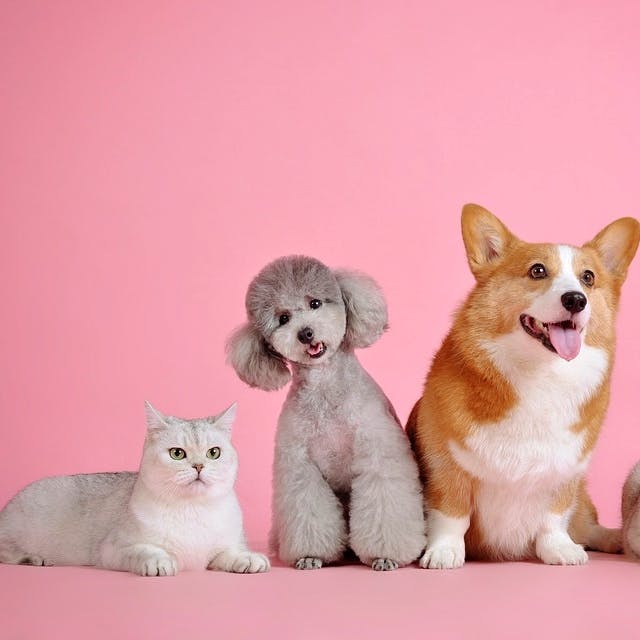 Cat Condos And Hamster Hammocks: 9 Great Gift Ideas For Pets
Shortcut
Deciding on gifts for people isn't as difficult as it is for your little munchkins - we mean the ones with fur like dogs, cats and hamsters! We have put together a few ideas to make your pets feel special on their birthdays or any special occasion.
Poochbox
What's better than to gift your pup a hamper of everything they need or want? We think the Poochbox subscription is a great bet. From treats to chews, this monthly surprise gift will bring your pup a box full of happiness. But that's not all, it also brings you a training guide to get closer to your doggo. Dual purposes, multi happiness - you just cannot miss this! Also, guys, if you're looking for the perfect present for your friend's doggo or your doggo's friend - they have a gifting option available, too.
Suit 'Em Up
You wouldn't want your doggo to be under-dressed while ya'll look smashing for that party, right? That's why we thought that your little pupper should be togged up in nothing less than this adorable dog-tux. Red bow-tie, a pocket square - this outfit will win hearts and your doggo will be stealing the show. It'll cost you about INR 1,000.
Sweater Weather
We couldn't stop smiling at the image of how adorable all your pups will look in these hoodies. That's right, guys. We found you hoodies for your babies with the most adorable prints on them. Winters are synonymous with walks - mornings or evenings - we know. So what's better than to get them a little something to keep them warm on the go? We bet you, you won't want to get them out of these. This'll set you back by INR 600.
Grooming Sessions
If you're from Kolkata and have a pup, Kashika's has got to be your go-to. Gift your pups a little grooming session. Spa, anti-hairfall, skin issues - they will take care of it all. All in INR 500. They also give you a pick up and drop-off service, wherein they will pick up your little one, groom them and drop them off. Additional charges will be priced at INR 18 per kilometer.
Shampoo That They Won't Hate
Let's get real: if we have the liberty of a no-shampoo shampoo (read 'dry shampoo'), so should our pups. We found you guys a quick and easy dry shampoo for your doggy. Don't bother them any more with taking regular interval baths anymore, customise a personal shampoo to make them look and feel fresh.
Hamster Home
Got a hamster? DIY them a little hammock that you have longed for yourself. Go through this easy-peasy method and give them a hamster hammock and watch them relax.
Scratch Or Sleep
We are absolutely loving this scratch and (or) sleep cat condo. That furry hammock looks as comfortable as a cloud and we wish we could have a human alternative for the same! Multi-leveled, woollen and cute, this condo is our list-topper for cat gifting. It's available on Amazon for INR 6,803, shipping additional. They also have less extravagant version of the same.
Mittens For Your Kittens
Pick up these adorable little mittens with rubber at the posterior ends to help your doggo's grip. These come in various colors, so you can choose your fave. It also comes with a rope toy - all at INR 590. Best deal ever?
Ball For Your Doll
For anything a little less elaborate for your kitties - these scratch balls look like the most perfect thing to give to them for their free time. At a set back of about INR 350, these balls look long lasting and very engaging. Made out of all eco-friendly products, this ball will serve as an excellent interactive toy, as well.
Wish Them The Fish
Can't find the thing that makes your cat run around and jump about all the time? We're thinking these fishes should do the work. (Don't worry, they aren't real.) Buy them these fish-shaped loofahs at INR 375. Eco-friendly and vibrant, these little loofahs for going to serve the dual purpose of entertainment and dental hygiene for your kitty.
Comments