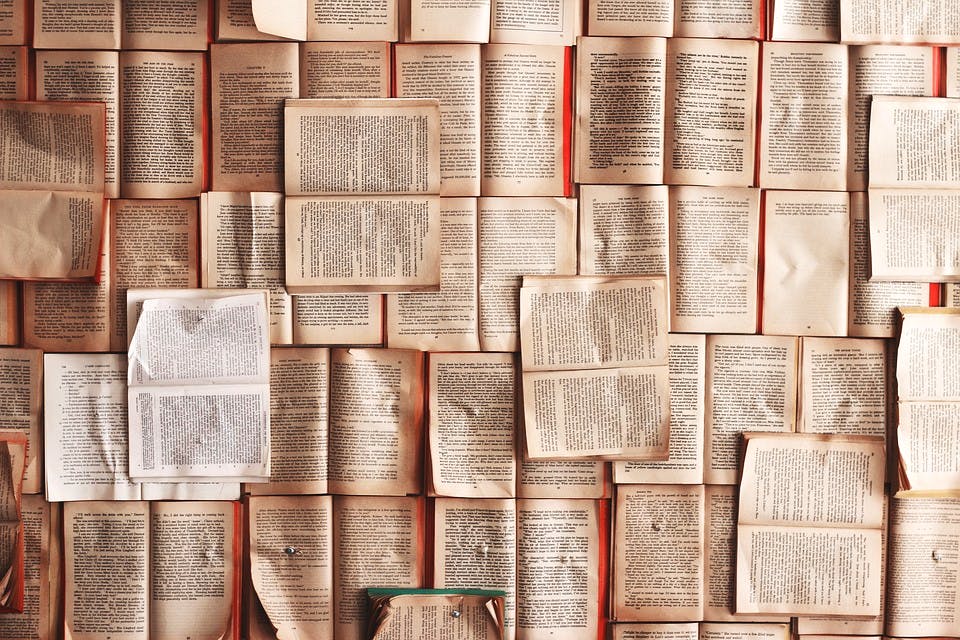 Attention Bibliophiles! Grab Rare Used Books For A Steal At These Places In The City
Used books have a charm of their own. You will often find personal handwritten messages, jottings, pressed flowers, even tram tickets (possibly used as a bookmark) between the moth-ridden and dog-eared pages of these books. We have put together a list of places in the city where you can spend hours browsing through tall piles of pre-owned books.
Golpark-Gariahat Pavement
Along a busy pavement of Gariahat Road is a bundle of tiny second-hand stores stacked with nostalgia. The biggest secondhand books area in town, where the only real estate investment of the booksellers is a blue tarpaulin sheet. On a good day, you can stumble upon some absolute treasures – like a copy of Anais Nin's journals, or Penguin Paperbacks of authors like Aldous Huxley and H.G. Wells. You also get Taschen's art books about Miro, Lempicka and some really interesting books about Indian art, catalogues from past exhibitions. You can easily buy five old books for the price of a new one here. Come armed with lots of time, patience, cash (enough change at that), and bargaining skills. Some of the books you can pick up from here for INR 100 might be over INR 2,000 elsewhere. The booksellers here know about their wares and can help you find what you are looking for. They may not have passed school, but they can reel off the names of writers with such panache that it will seem like you are speaking to a English Literature scholar!
Free School Street
Love the smell of tattered books with sepia-tinted pages? Then wander around Free School Street's book stores while inhaling deep. Out of the 10 odd book shops lining the street, that used to stock old titles, now only a couple remain because of the advent of ebooks and online shopping. Check out Picadilly Book Shop and Modern Book House. The gate of the latter proudly showcases the entire Tintin and Asterix collection which is sold at half the price, and guess what? The books look as good as new! If you go through all the shelves and figure out the cataloging, you might find many Daphne du Mauriers (the rarer books), some great crime pulp fiction classics, and even some classic erotica hidden in some corners.
College Street
Talking of shops selling used books in Kolkata, how can College Street be far behind. Popularly known as the 'Boi Para', whatever reading material you are looking for in whichever language, chances are, you will find it here! No wonder It is touted to be the the largest second hand book market in the world and the biggest book market in India! When you enter College Street, look out for the alley next to the Calcutta Medical College which is filled with roadside vendors who have some pretty incredible books for sale. From German photography magazines dating back to the 1980s, to some very rare editions of classics and modern philosophers, these stalls are always a pleasant surprise for anyone looking to stumble upon writings about different cultures, art and fiction that is very difficult to find anywhere. The fact that these come so cheap is also a big bonus. While there, don't miss visiting the Chakraborty and Chatterjee shop, one of the oldest and most renowned in the vicinity. It's said that if you couldn't find a book in College Street, it probably never existed!

Dalhousie Pavement
Be prepared to find some real gems on the pavement of Dalhousie Square. One of the main reasons why these pavement stalls still have takers is their rare collection. You may find a vintage collection of short stories by Walt Whitman, Anton Chekhov and Somerset Maugham. The sellers here will even cater to your request of getting some specific books. Think signed copies of first editions by Henry Miller and Allen Ginsberg! They even have a rare book on the history of Hooghly and Bickrampur. Go there with a decent-sized bag and a pocket full of notes (they only accept cash) because who knows what treasures you may dig up here – from Tagore to Wodehouse and whatnot.

Park Street Pavement
If you are about to step into The Oxford Bookstore in Park Street - STOP. Retrace your steps to a stall on the pavement right outside Oxford and thank us later. Not only will you save yourself a considerable amount of money but you might also stumble upon some unique reads. Old books that have switched multiple hands. Old books that demand attention. Old books that wait for their time in the sun underneath other old books. This pavement has it all. There are a lot of popular magazines on display too. In fact if you are out book shopping for the kids, hit up this pavement before you make a dash for the big stores, to get your paws on pre-owned Eric Carle, Julia Donaldson and even Enid Blyton.
Ask Fatema a question