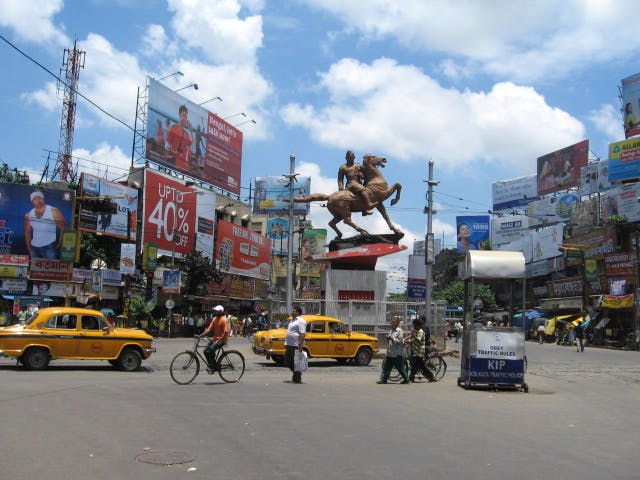 Shopaholics Get Down To Shyambazar For An Amazing Shopping Carnival
If you are in Shyambazar and on a shopping spree then you must head out to the following places. From toy stores to handloom sarees and traditional men's wear, Shyambazar has something for everyone.
Oh Baby
Oh Baby is a one-stop baby shop where you will get everything for your baby -- from dresses, feeding bottles, bed sets to toiletries, cradle, cot, walker, towel, toys and many more. Their quality products are very affordable. They also host products from various brands and have an array of collection for toddlers.
Kingbadanti
Located at Mohanbagan Road, Kingbadanti is a popular men's store. Specialising in traditional indigenous wear, this store offers an excellent collection with unique designs. With lots of variety and options to choose from, this store also offers free alterations. Head to this store if you are looking for kurta, Panjabi or sherwani at super affordable prices.
Chiku Sports And Toys
Located just near Shibdas Crossing, Shyambazar, Chiku Sports And Toys boasts a commendable collection for children in all age-groups. Whether you want to relive your childhood memories, fancying those barbies and doll houses or looking for a gift for your little troublemaker for his/her birthday, this store has a lot to offer. You can also get bicycles and other battery-operated motor vehicles for kids. Their quality product is worth every single penny of your munchkin's happiness.
Banarasi Niketan
With 40 years of expertise in the saree industries and business, Banarasi Niketan has become one of the most renowned names among saree retailers in Kolkata. With time and trend, this store has expanded across 3,000 square feet and has three floors. Located at the heart of Shyambazar, they offer different range of sarees, from traditional to trendy. Their exclusive Dhakai and Baluchuri sarees from Bengal are in huge demand among locals.
Tantuja
This place stocks a wide range of handloom saris like Jamdani, Tangail, Baluchuri along with men's wear like dhotis and lungis as well as bed sheets and towels. Located near Bidhan Sarani, Shyambazar, they have also channelised their products on various e-commerce websites like Amazon and Flipkart.
Comments