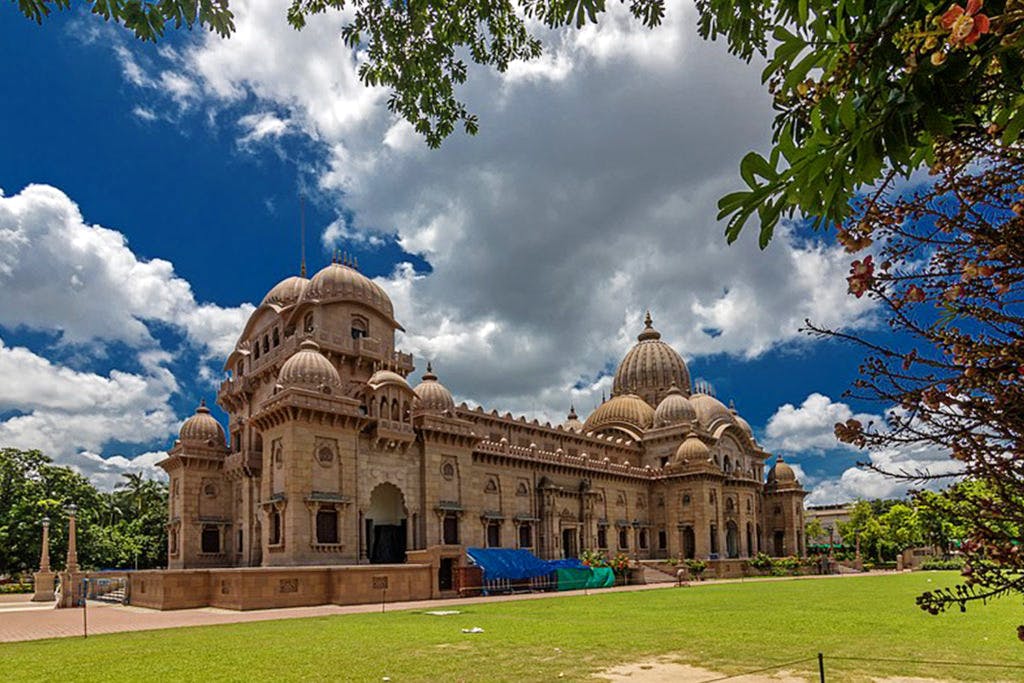 You Must Visit These Iconic Temples In Kolkata At Least Once In Your Lifetime
Whether you're in the mood to offer prayers or want to explore the heritage buildings, check out these temples to appreciate the art & culture of the city.
Kalighat Temple
This is one of the most famous temples and is flocked by city residents and tourists in large numbers. One of the 51 Shakti Peethas, Kalighat Temple is dedicated to goddess Kali and is a hotbed for tourists. Also, you can buy offerings from the numerous stalls outside the temple and offer them at the sanctum sanctorum.
Birla Mandir
This temple is a sight to behold with its classic royal white tone and heightened stairways. The colossal domes and intricate artwork of the temple can be identified with the Rajasthani temple architecture. This white marble temple, built in the style of Bhubaneswar's Lingaraj Temple, is devoted to Radha-Krishna. You will also find idols of Shiv, Durga and Shakti, along with mantras and shlokas (verses) engraved on the walls. Artists' paradise we say!
Dakshineshwar Temple
Home to Bhabatarini Kali, Dakshineshwar was founded in 1855 by Rani Rashmoni. That's some history we tell you! It belongs to one of the Shakti Peethas and is one of the biggest Kali temples in eastern India. It is often compared to the architectural style of Sacré-Cœur because of its multi-tiered arches and turrets. What's more interesting is that Sri Ramakrishna himself served here as a priest!
Belur Math
Founded by Swami Vivekananda, Belur Math is an architectural masterpiece, and Ramakrishna Mandir, its centrepiece, is an amalgamation of a cathedral, an Indian palace and Istanbul's Aya Sofya. As you explore even further along the banks of Hooghly, overlooking the ghats, you will spot the temple of the Holy Mother, Ma Sarada Devi. Drop by this place during Durga Pujo to soak in the grand celebrations and witness the iconic arati.
Bagala Mukhi Kali Mandir
The Bagala Mukhi Kali Mandir is a Navaratna or nine-turreted Kali temple situated on Rabindra Sarani (Chitpore Road) just north of Kumartuli. The temple was built in 1730-31 and stood higher than the Shahid Minar at one point of time. It was the highest building in erstwhile Calcutta of the 18th century. Recently the temple was renovated and older spires replaced with new triangular ones.

Comments