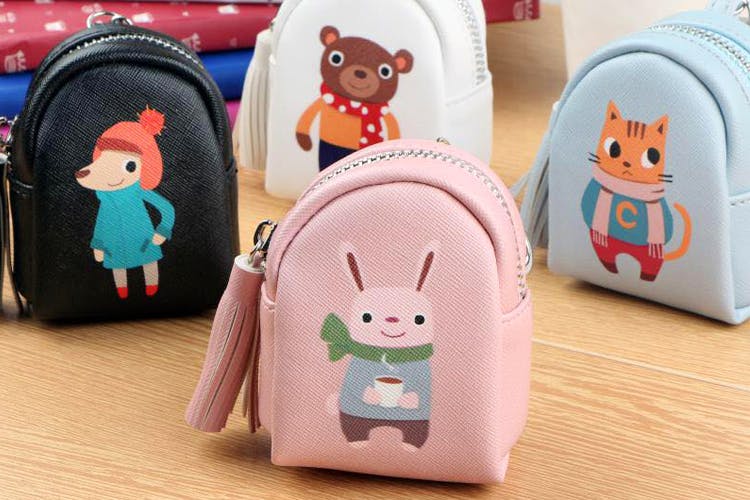 It's Here: Drop Everything & Head To Usupso To Horde On Everything Cute & Kawaii
Shortcut
The wait is over folks. Usupso's come to town and we are too stoked to keep calm! The store opened on August 15, and we couldn't wait to visiti it and have our own little (read big) loot!

Great For
Japanese Designer Things, Stationery, Lifestyle Products
What Make It Awesome
Half of Forum's third floor has legit turned into a land of cuteness overload! China's one dollar store equivalent, Usupso has finally opened its shutters and its packed with quirky Japanese inspired cool things! Pretty pastels, cute designs, nattty little things, quirky new items--Usupso's got a surprise lodged in every corner for you. Home decor to personal care to stationery and cosmetics, this one is your next one-stop shop to take care of all your needs and keep you on top of the trends. Once inside, we of course aimed for the stationery corner first, which is lined with popular duo jishi Soti Time's notebooks and fabulous pens. Felt, water-based fibre, fountain, micron, brush and ball--the range of pens alone got us reeling in excitement. There are small sling bags, backpacks, trendy flamingo totes, and funky wallets to splurge on. If dressing up you gadgets matter a lot, then this store is packed with accessories like kitschy usb cables, pen drives, colourful ear phones, pop sockets, phone cases, stickers and sleeves. Usupso's collection of light and small personal care kits (razors, light make up accessories, hand and foot care kits, tissues) are perfect to pick for daily and travel purposes. Looking for some nice home linens and decor? Try their super funky throw pillows (fruit and animal shaped), alarm clocks, little mirrors and sturdy upholstery in pastels. Fashionistas, you've got to check out their super cool sunglasses, hair accessories and the pretty umbrellas. Oh, and don't forget to check out their collection of shoes.
What Could Be Better
Usupso's introduced a new system in town. The prices of all the products are codified in alphabet and boards showing price equivalent of the alphabet are hung in various spots in the store. Can get slightly confusing, but the good part is they are all very affordable.
Comments