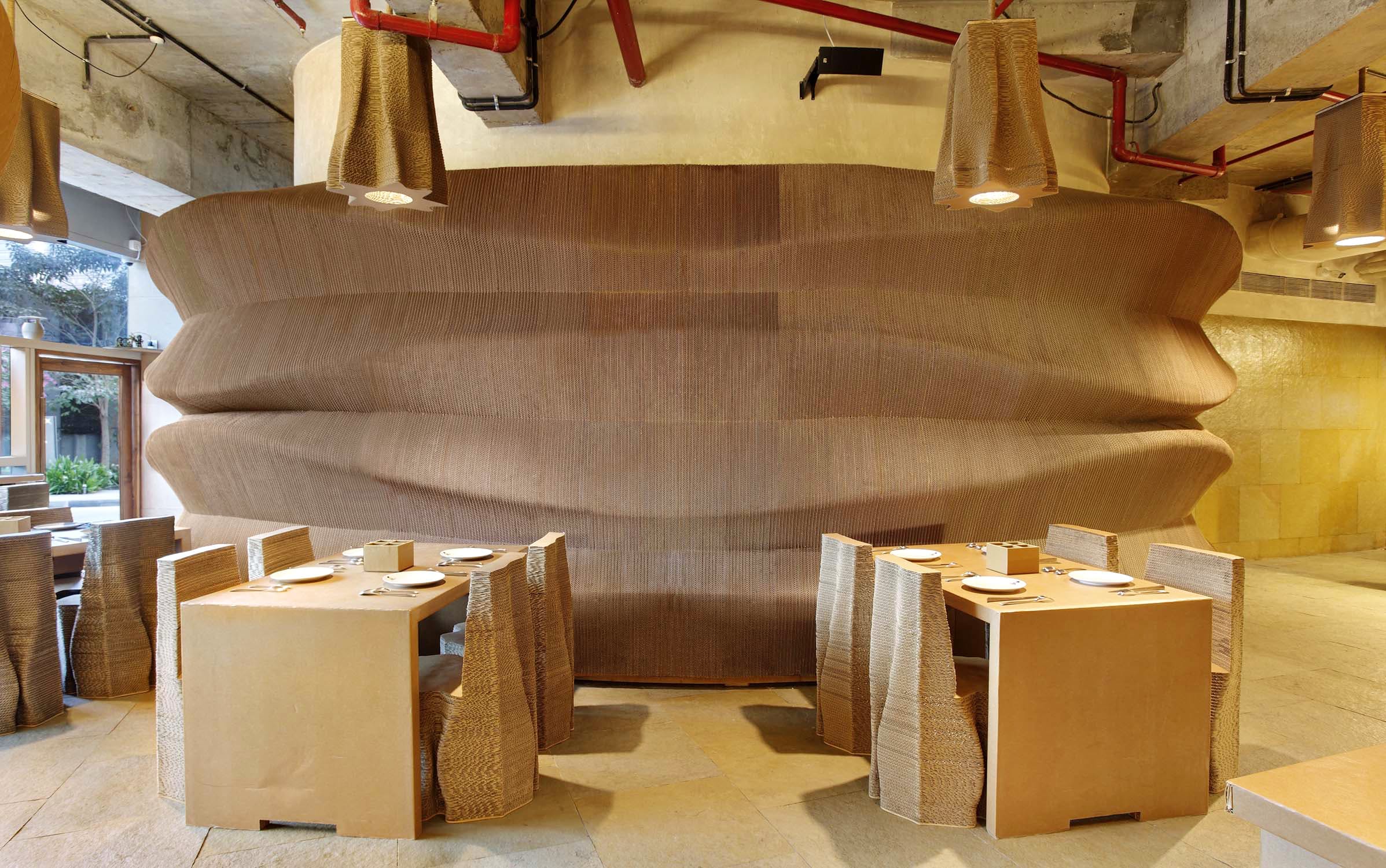 Out Of The Box: Have You Been To Cardboard Restaurant Yet?
Shortcut
If you've wondered what it feels like to be in a cardboard box, look no further. There's a restaurant in BKC called Cardboard, that stays true to its name, with cardboard interiors made with multiple sheets that have been converted into tables, chairs, ladders, light fixtures and even stands.

What Makes It Awesome
With tables of four in every area and a community table facing the windows, they even have single chairs (with plug points!) in case you dream of working out of a space in the area. Designed by Nuru Karim of NUDES, the surfaces are wax laminated to avoid any sort of wear and tear.
The food, being influenced by the chef Yung Dhanani, is a lovely mix of ingredients and styles. You'll find open breads, soups, pancakes and even upma in the list, and their coffee is one thing you should definitely try, being sourced from plantations in the South.
The menus is heavily inspired by South India and the menu offers plenty of vegan options and even healthy juices that are designed by density going from thin to thick inspired by the layers of cardboard.
While you're there, try their Babu (eggs topped with southern curry), Hard Core (jalebi with spiced pulled pork and orange), In Your Dream (vegan - Madagascar chocolate carrot cake) and the Cold Stout (type of coffee). We promise you it'll be an experience that's truly out of the box!
Pro-Tip
The restaurant strongly advocates being sustainable, where takeaways are served in paper boxes, and there's no plastic that you can see. With future plans that involve a food wastage system being set up and open mic nights, there's a lot to look forward to and now's the time to explore.

Comments