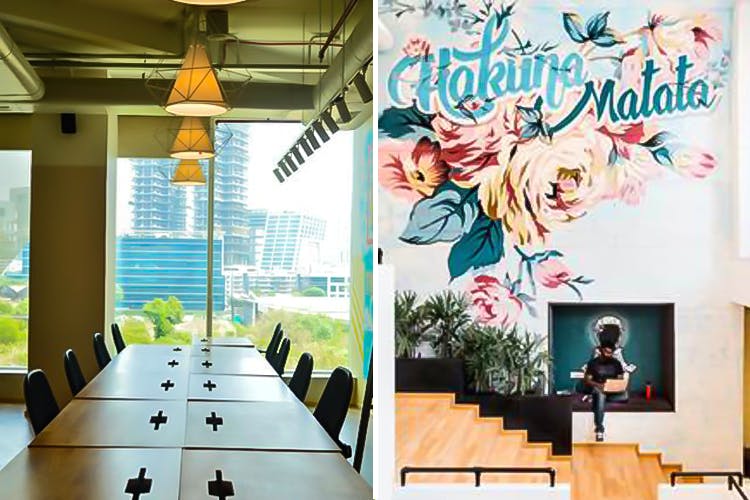 First Look: You Can Both Work & Workout At Mumbai's Latest Co-Working Space
What Is It?
CoWrks, the newest member of coworking spaces scene in the city, has opened shop at Worli, and is spread across 95, 000 sq. feet to accommodate over 1,200 members at the same time. Now, that's a lot of space that's full of amazing new amenities!
The best bit? It's located in Century Mills, which means that it's just across Kamala Mills, that houses some of the city's finest restaurants, bars and lounges.
What Can I Expect?
A global working experience with state-of-the-art social infrastructure and equipped with amenities like a spacious yoga and dance studio, a fully-equipped gym, a banquet hall and even a unique F&B experience. I mean, seriously, can we hope for anything better?
They have three workspace formats here – flexible desks, dedicated desks and private studios, so you have your space whenever you need it, or even enough space for those last-minute meetings.
So, We're Saying…
You get to do everything under just one roof, from your work to even getting fit and meeting so many people with varied tastes and interests. It's awesome that Mumbai's opening up to new experiences like these that can get people closer; we're all for it!
Dedicated desks are at INR 18,499 per month and private studios are INR 40,599 per month.
 Check them out here.
Comments