The information in this post might be outdated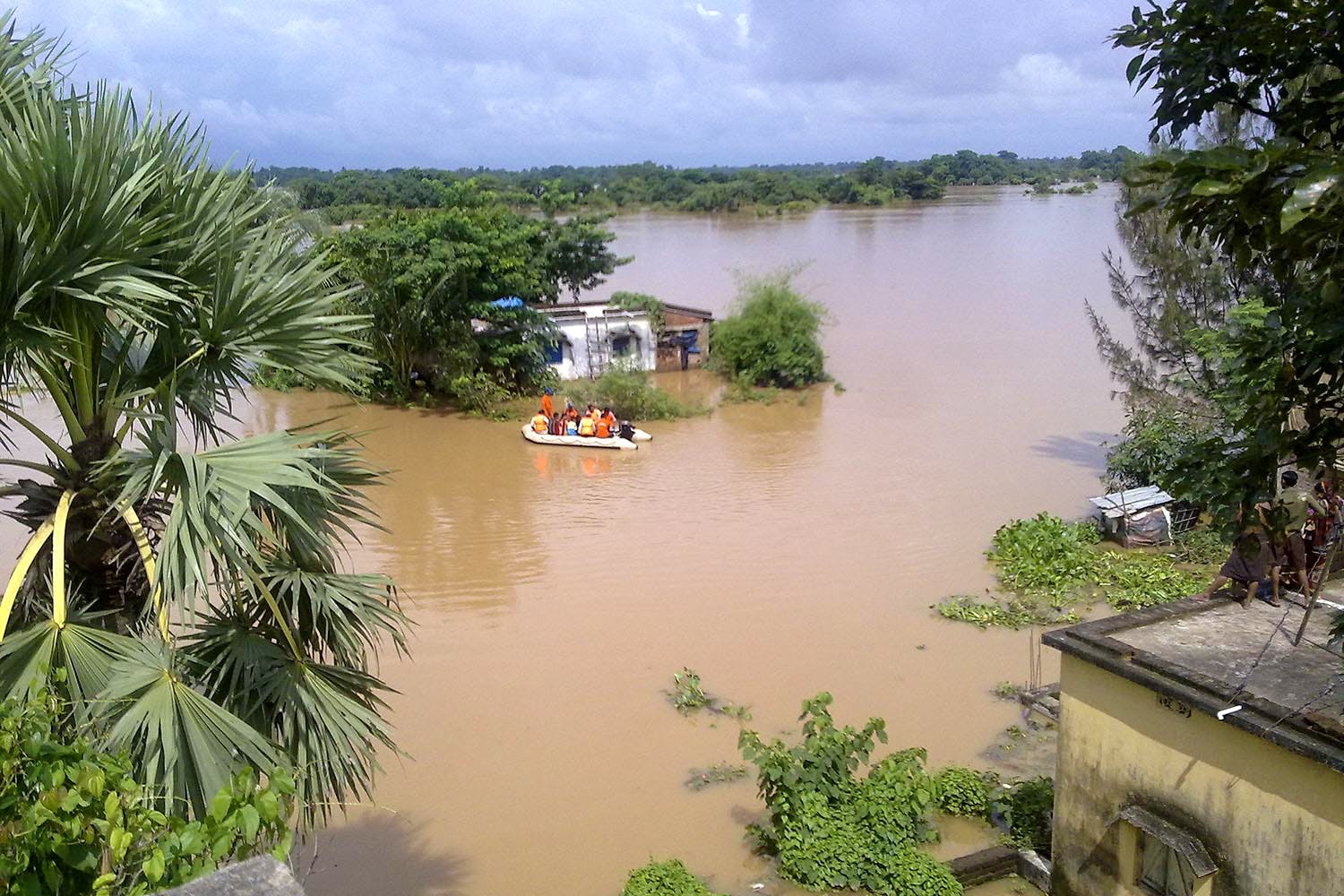 Leave No Man Behind: Here's How Mumbaikars Can Help Kerala Flood Victims
United We Stand
Kerala needs everyone at this moment. Amidst ghastly pictures and videos that have flooded the social media pages, one can only hope those braving these tough times in Kerala find respite and help as much and as soon as possible.
While you might think you're far away from Kerala, Muse, a Mumbai-based youth organisation, is ready to bridge the gap. Known for assisting in various everyday civic issues, and first responders in times of crisis (they did quite a bit for the Chennai floods in 2015). They are channelising local resources by setting up various pick up points in Mumbai, Navi Mumbai and Thane. They have also issued a list of things that are needed there by the victims of Kerala flood.
Here are the details:
Items Required
1. Ready to eat foods (Bread, Rusk, Biscuits, Tinned Foods)
2. Candles and matchbox (Big Candles)
3. Toothbrush and paste
4. Odomos, mosquito coil and gel
5. Dish washing liquid
6. Bar Soap/washing powder/washing soap
7. Toilet and floor cleaner
8. Oil
9. Kids and baby wear
10. Dettol
11. Utensils
12. Blankets
13. Bed sheets
14. Men's and women's undergarments
15. Sanitary napkins
These things can be dropped off at the following centres:
1. Thane (East):
Inksanity Tattoo Studio,
Shop No.17,
Sai Tirth Tower,
Next to ICICI Bank,
Sidharth Nagar, Kopri,
Thane East
Contact: 9987813890
Timing: 11:30 AM - 9:30 PM
2. Vikhroli (East):
M K Trust Madhyamik Vidyalaya,
Plot No, 356,
Near Shanti Van Kannamwar Nagar 1,
Vikhroli East
Contact: 9167597487
Timing: 8:30 AM - 9:30 PM
3. Kalyan (West):
Lince Lovis
Flat No 902 - B8
Raunak City Phase-2
Aadhar Wadi Road,
Kalyan (West)
Contact: 9597077784/8838859233
Timings: 8.30 PM - 10 PM
4. Thane (West):
Bldg. No 30 B , Flat no. 4,
Vrindavan Society, Thane West
Contact: 7678074971
Timing: 11 AM to 9.30 PM
5. Powai:
VOICE CULTURE ACADEMY
Shop no.1039 and 1093, First Floor,
Opposite Bacha Party,
Heera Panna Shopping Centre
Contact: 9526909621
6. Mulund (West):
Anugraha, Powai Chowk,
Mulund Colony, Mulund West
Contact: 8898167173
Timing: 12 PM onwards
7. Airoli (West):
RH no.1 BINDAL
CHS plot no. 14 sector 8,
Airoli, Navi Mumbai
Contact: 7738426425.
Timings: 1:30 PM onwards
8. Colaba:
House no :9
Visakha, Near RC Church,
Colaba
Contact: 9869700011/8606248423

9. Dombivli (East)
Shop No 3
Kusumbaug Bldg
Opp Gala Chemist
Phadke road
Dombivli (East)
Contact: 9699609960/2512441919
Timings: 10 AM - 5 PM
10. Pune:
Amba Nagari SOC.,
Dhanori Road, Vishrantwadi,
Pune
Contact: 7208278198
Timings: 8 AM - 12 NOON
11. Chembur/Govandi:
New Life Fellowship Chembur
55/2, Next to V Banquet Hall,
Opp CNG Filling Station,
W.T. Patil Marg, Govandi
Contact: 8879331596
Timings: 10 AM to 8 PM (Saturday)
12. Bandra:
C-1/24, ONGC Colony,
Nr. Lilavati Hospital, Bandra Reclamation,
Bandra(West)
Contact: 9898781340
Timing: 7AM - 9PM
For any other queries, call: 9833500987, or 8356058363

While they are looking to add more collection centres soon, the current designated centres are collecting stuff till tomorrow midnight. After which it will all be transported to Kochi through train to a resource group.
Come and lend a hand, guys!
Comments