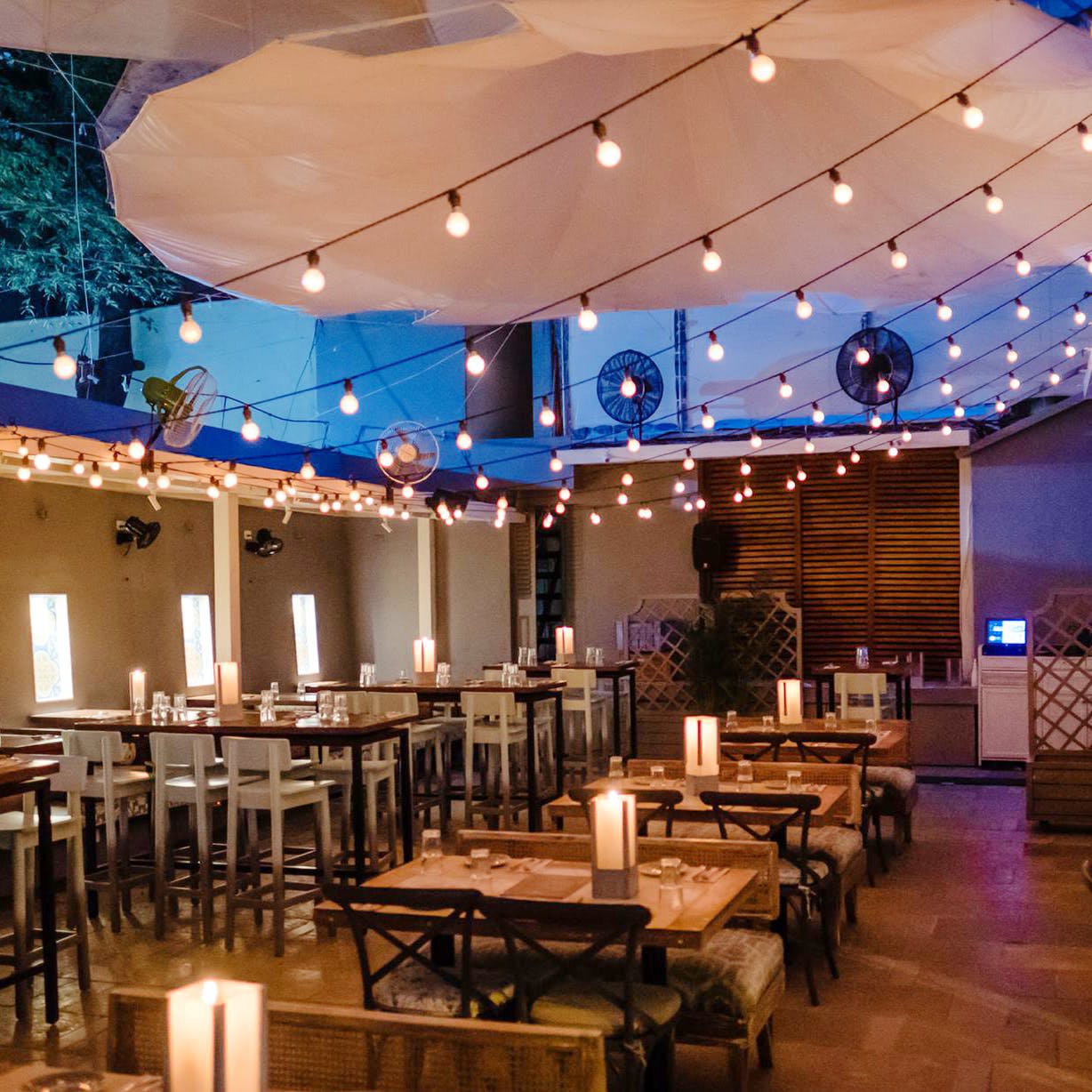 Let The Dogs Out: Here's Our Pawesome Guide To Pet-Friendly Eateries In Mumbai
If you're a pet parent, you'll be happy to know that a few restaurants and cafes in Mumbai will let you bring your furry babies when you're out for coffee or food. Bookmark these pet-friendly places for next time you're walking out the door with your four-legged BFF.
Doolally Taproom, Multiple Outlets
Doolally Taproom across cities is one of the first places to come up with a pet-friendly vibe. That's right, Doolally is super pet-friendly and at any given time you'll find at least one dog, or if you're lucky, a puppy, chilling there with its parents. In fact, Doolally in Andheri has its own pet cat. Beer, house fries and pets, there's nothing that we don't love about good 'ol Doolally.
The Bagel Shop, Bandra
One of the most chic cafes in Bandra, we absolutely love The Bagel Shop for when we're in the mood to work out of a new space, or just get a quick coffee. And it only gets better because it is also a pet-friendly cafe (hurray!) The outside section of the cafe is open to your pets, so you may come here, chill with your furry pal as you please. Also, don't forget to try their special East Indian menu.
Woodside Inn, Multiple Outlets
Our go-to place for a great Sunday brunch, Woodside Inn too is pet-friendly. However, only on weekdays ie from Monday to Friday and till 6 PM.
#LBBTip: In case your dog or cat is a fussy eater, you're free to carry pet food along, and feed it to them at the pub.
Leaping Windows, Versova
Leaping Windows is a cute space full of waffles, books, and comics. We love the space because not only does it offer good coffee, but is also ideal for brunching or chilling with friends. But most importantly, we love it because it allows us to hang out with our pets. In the space that's outside the cafe, anyone is free to get their pets along.
The Burger Brasserie, Lokhandwala
If you're all about the burgers, then this tiny restaurant in Lokhandwala will surprise you with their delicious menu. However, why we love it even more because the outside area permits for our dogs, or cats whilst you're enjoying your own meal.
The Village Shop, Bandra
This pretty cafe on Hill Road is another cafe in the city that'll let us get our doggos, cats, or hamsters (if you wish) out lunching with us. They have a lovely outdoor area (where the pets are allowed), and it is as good as it gets. They do amazing hot chocolate, have a good collection of tea, and also offer vegan options. And on special request, they'll give you a bowl for your furry baby too.
Candy And Green, Breach Candy
Bright lights, healthy food, and a happy vibe. That's Candy and Green for you. So, while you enjoy some really delicious vegan dishes or a fruit-themed cocktail, laze around with your furry friend. They're all the more happy to host you and your buddy!
Lighthouse Cafe, Worli
Well, we all know, if you're looking for a lip-smacking and cheesy deep-dish pizza, Lighthouse if the place for you. Some really good pizza, great drinks and music, sounds like a perfect evening. And this fun will be obviously be doubled when your furry friend is around you. So, this cafe in Worli now welcomes you, your gang and your four-legged friends as well.

Autumn Bar & Bistro, Andheri
This joint in Andheri is been our go-to to grab some wholesome breakfast. So, we're thinking how about a breakfast date with your baby dog? Munch on some of their fresh fruit platter, bacon and ham, pancakes, sausages and we promise it will be a great start of your day. However, your pet will be allowed only in the outdoor seating area.
Comments