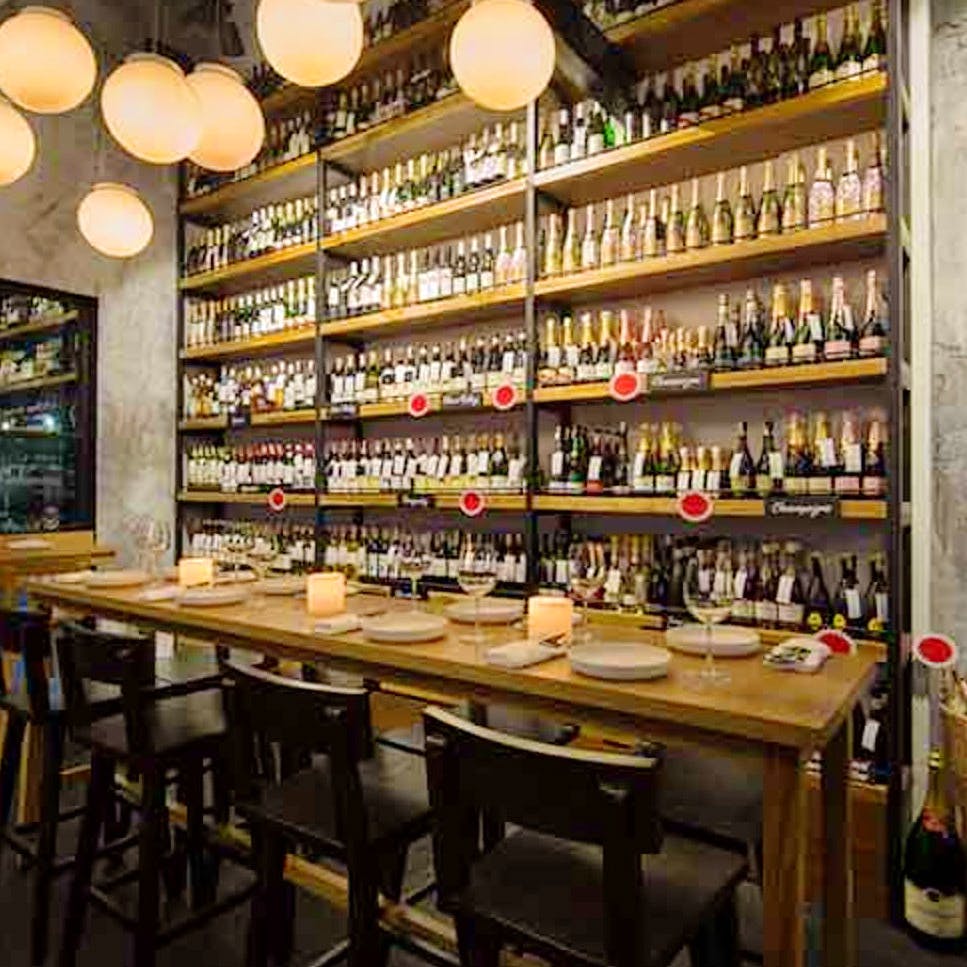 Wine 'O' Clock: These Mumbai Restaurants Have Some Fine Wines To Try
In the last few years, Mumbai has had a number of restaurants that have truly pushed the envelope when it comes to wine. These restaurants are led by people who are incredibly passionate and have elevated the food and wine experience available to us. These are some of our personal favourites in no particular order, and all of them offer wines by the glass and bottle and serve fantastic food in an extraordinary setting. So wine on, while you can.
Olive Bar & Kitchen, Khar West
Olive's wine list covers the globe with a range of styles of wines from both the old and new world. With an impressive 20 odd wines by the glass with an additional 60 by the bottle, you will really be spoilt for choice. Have them paired with Chef Rishim Sachdeva's incredible culinary genius and you can't go wrong.
Pali Village Café, Pali Naka, Bandra
A pioneering and successful attempt to get Mumbai right on the wine scene since they had the courage to open a restaurant that serves only wine. Pali Village Café offers a range of wines by the glass and by the bottle from India and around the world, picked by Bazil and Mishali. They are also responsible for making sangria a phenomenon in Mumbai. Sit back, relax and take in that extraordinary ambience.
Vetro, The Oberoi, Nariman Point
This one has a special feature. They have a separate tasting room where you are encouraged to taste wine before you even sit down for dinner. The Italian food has always been spectacular and the restaurant offers a range of Italian wines that pair perfectly in addition to wines from all over the globe. Everything here is done well- the service, the glassware and the decanters. This is a top-notch fine dining experience.
The Table, Colaba
The team at The Table has created a landmark restaurant in India. A limited, but great selection of wine from all over the world served in small or large pour options, gives guests an opportunity to sample away different wines while eating Chef Alex's delicious sharing plates. Take a seat at the community table and let them take you on a truly delicious wine and food journey.
The Wine Rack, Lower Parel
Apart from the classy decor and brilliant concept of wine tasting, they serve some lip-smacking food. And if you're a true blue wine lover, try their rose wines. The Australian Chardonnay and the Blanco Vivo from Spain are our favourites.

Terttulia
Terttulia is a small eatery near Shivaji Park which served up delicious Italian and Continental cuisine, lovely sangrias and more- all in a wonderful European ambiance. We love the restaurant for its Sunday Sangrias and wines. Marinated with fruits and red wine, they're a blessing on a sour day. You can also go for their Melon Sangrias with white wine, mint, peach, apple juice and fresh musk melon.
The Wine Table, Bandra
You can sample the best of wines here from around the world and the best bit is that its not too expensive. With over 450 wine labels to choose from, there's something new and exciting for wine connoisseurs and newcomers alike, at The Wine Table. You can take your pick from red, white or sparkling wine from countries like Argentina, France, South Africa and the US. Apart from this, you also have a personal wine advisor to help you make the right selection, based on your palette and preference, and even in case you want to gift a bottle to someone close.
Comments