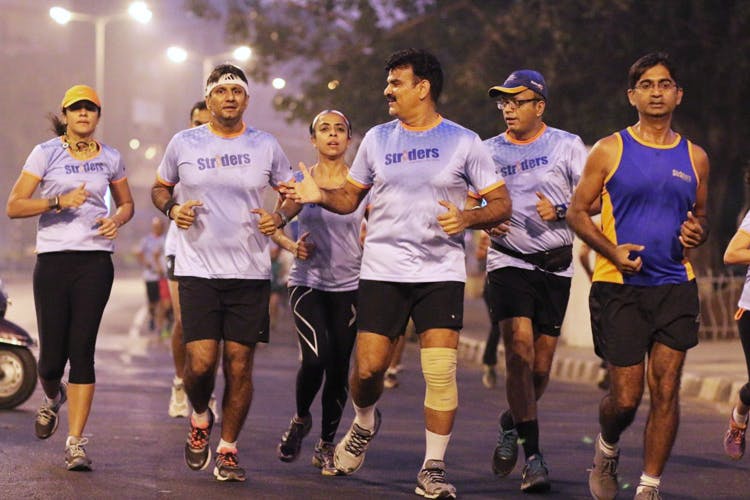 Amateur Runners, Join This Running Group For Company, Motivation And More
Shortcut
Can't keep up with solo runs? Meet Striders, the running cum training group in the city that'll help you stick to your fitness goals.
What Makes It Awesome
A running and training group spread across cities, Striders is a bunch of enthusiastic individuals that train together for marathons and everyday runs. If you're a beginner and feel intimidated by the mention of the word 'marathon', stop right there. They have a beginner's training program as well. So no more plugging in headphones and waiting for the run to come to end.
If you're averse to gym equipment and think running is the way for you, consider this – you get to be on your toes while running with others and get to share your experiences and woes with like-minded people. Apart from running, they also have core-building exercises to complete the shebang.
Pro-Tip
The programs work on a membership basis. The 6-month membership costs INR 12,000 and the yearly membership, INR 21,000. It's like a group class, but outside.
If you think running is your one true love and you're done with canning your solo run plans, Striders will make sure you stay on your path to fitness.

Comments