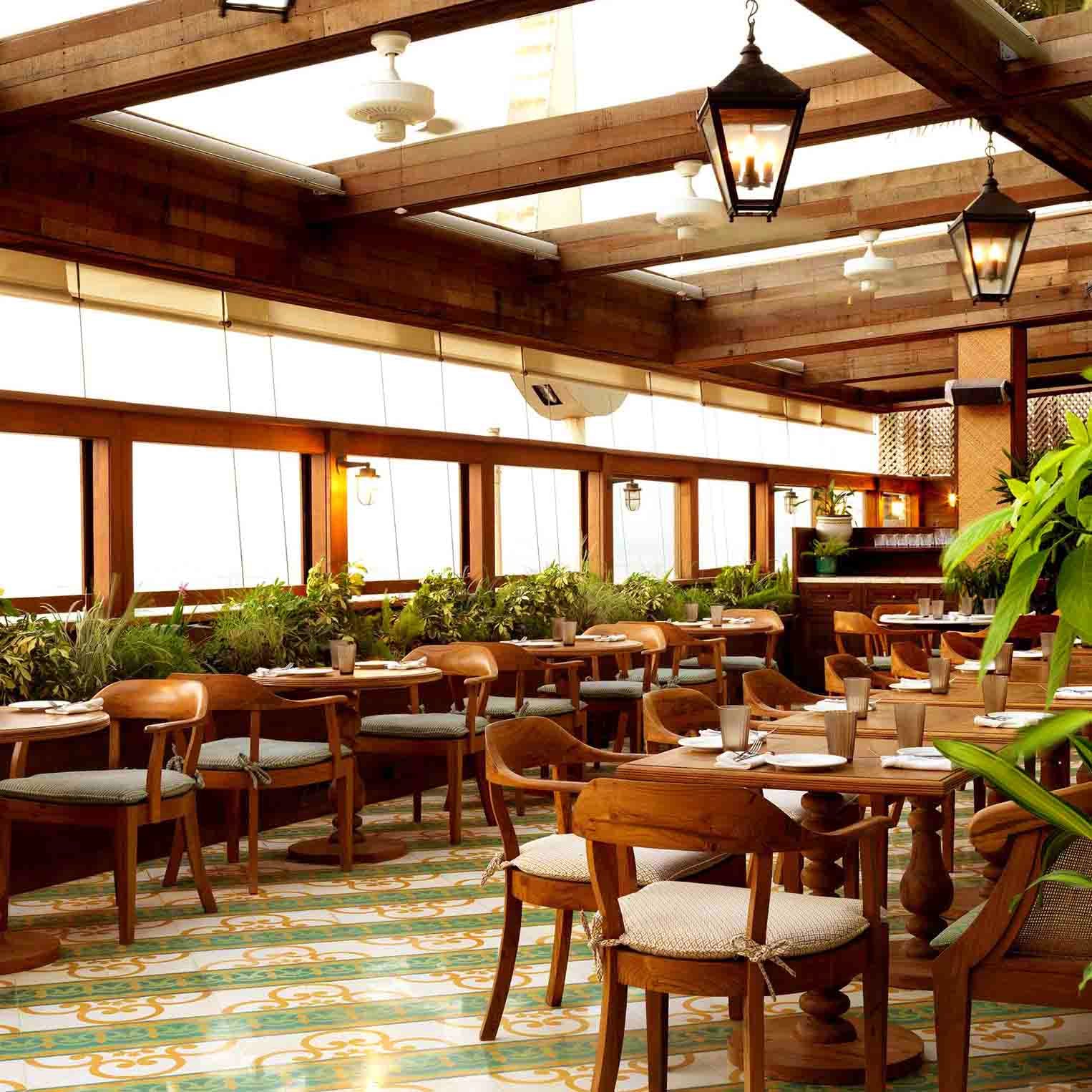 Delizioso! Splurge At These Italian Fine Dines In The City
Once in a while we do like to enjoy a well-deserved indulgence. An anniversary night, a proposal, a tête-à-tête with a high-profile client, a birthday, a promotion….there is always a reason to celebrate like royalty. And by no way is Mumbai a carb-fearing town when it comes to indulgences. This city is positively stocked with cheesy pizzas, creamy pastas and soft loaves of breads, and here are our top favorites!
Check out these Italian fine-dine restaurants in the city for that special celebration!
Olive Bar & Kitchen, Bandra
This celebrity frequented eatery is one of our top favorite spots in the city for a special Italian indulgence. With a beautiful, breezy al fresco seating area, elegant and sophisticated interiors and a menu that will make any foodie drool, Olive Bar & Kitchen sets the bar for celebration really high with everything that it has to offer. We are huge fans of the strawberry, figs crumbled ricotta, served with fresh strawberry salad, the house salad, roast chicken and trio of cauliflower. If you're up for some adventure, order the sea bass with octopus!
#LBBTip- if you want to party too, head here on a Thursday night!
Trattoria - Vivanta By Taj
If you're a night owl and prefer unwinding in the wee hours of the morning, Trattoria in Cuffe Parade is made for you! This fine dine 24x7 restaurant weighs heavy on Italian fare with a focus on the distinct regional flavours that are identifiable in the elaborate menu. The ambiance too has elements of Italian festivals and homes. We recommend the crisp and cheesy pizzas, pastas, and grilled specialities.
Celini, Grand Hyatt
In the mood for a cozy wine and dine? Head over to Celini, a fine dine restaurant known for serving authentic Italian preparations. The star of the show here is the interactive kitchen, with a wooden pizzeria, rotisserie, and charcoal grill. If you're looking to bite into an authentic Italian pizza, this is the place you need to head to ASAP! Also recommended are the Celini's Cooked Tomato Ravioli, Pumptin Tortellini, and Tuna Pasta. They also serve some of the best wines from around the world.
Prego - The Westin
This fine dine Italian restaurant has been a family favorite since many years, and we still continue to love their creamy pastas, hand-tossed pizzas and home-made breads. They also have premium wines on offer. What we love about Prego is the fact that the Italian dishes are all prepared with a contemporary twist. Do not miss out on the Mushroom Soup, Roasted Goat Cheese with Beetroot Marmalade, and Melanzane Alla Parmigiana when you're here.
Aer - Four Seasons
Woo your sweetheart at this fancy rooftop lounge in Worli! When you're in the mood to dress up and head out for one of those super fancy dates, head over to this swanky lounge on the 34th floor of the Four Seasons hotel. Order yourself some mimosas and whiskey sours, a cheesy thin crust pizza, and unwind to a beautiful view of the city down below. They also play great music, especially on the weekends, so you can make a night out of it.
Cecconi - SoHo House
Big moments deserve celebrations at this swanky place. We particularly enjoy the ambiance here with large groups and family. Located in the members only club Soho House, Cecconi brings Italy to Mumbai in the form of gourmet gnocchi, ravioli, Bolognese and so much more. They even serve some of the world's best cognac, Brandy's, wines and blended whiskys. Thanks to the beach view, the entire dining experience feels like something you'd have in Venice. Their desserts are to die for!
Romano - JW Marriott
This Italian restaurant at JW Marriott Juhu is all about enjoying traditional Italian gourmet dishes, complete with bread and wine. Even though the dishes are gourmet, they are all prepared in home-style, thus making this a comfortable indulgence. We here that the bread here is a hit with all the guests. Must try dishes include Gavi, Fritto Misto and Burrata with Ham.
Botticino, Trident
We're in love with Botticino's enchanting collection of wines. If you've been reminiscing about that trip to Italy, longing to sip on some grappas, head over to Botticino because yes, they serve this too! The pan- fried Tuscan goose liver comes highly recommended.
Comments