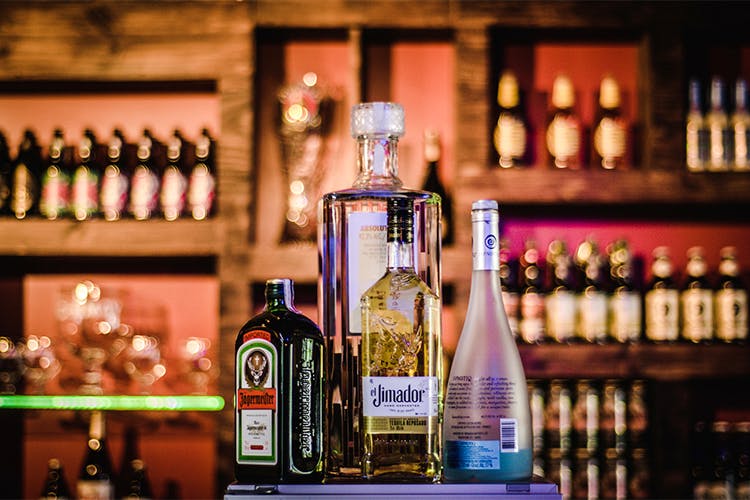 Thank Us Later: 5 Wholesale Alcohol Shops That Let You Drink More & Pay Less
Everyone likes a good drink after a hard day's work. Most times, we prefer it at the convenience of our homes  – preferably with home delivery. But sometimes, the prices get to us. However, there are a few places in the city that give you wholesale rates if you buy booze in bulk. Here are some of them.
Modern Wines
Located in Shivaji Park, Modern Wines has a standard percentage ranging between 10 per cent and 25 per cent for every purchase you make. If you're throwing a beer sundowner or a match screening, you'll get a crate of Kingfisher for INR 1,493 and Bira at INR 2,520.  They also have a separate line for women.
Card Payment: Yes
Home Delivery: Yes
Parry Wines
This Hill Road -based wine shop has its own website (which needs some work), but nothing can take from the fact that this is one of the most popular wine shops in the area. It also sells booze in wholesale and bulk rates.
Card Payment: Yes
Home Delivery: Yes
Shah Wines
Located in Crawford market, Shah Wines is one of the oldest establishments in the city to sell alcohol at wholesale rates. However, there is a catch. If you make a card purchase, you are charged extra. For debit cards, it is 1 per cent, while for credit cards it is 2 per cent.
Card Payment: Yes (Conditions apply)
Home Delivery: No
Century Wines
Another wholesale wine shop  – this one located at Tardeo  – sells alcohol at both wholesale and retail rate. They do deliver to far off locations, but it depends on the quantity you want. The more you order, the greater the chances of a Tardeo store delivering to Bandra (Just saying).
Card Payment: Yes
Home Delivery: Yes
Peekay Wines
Another favourite at Crawford Market, Peekay (Lives up to its name, doesn't it?), much like Shah's is based only on wholesale rates. And like Shah's they charge a per cent or two for a card swipe.
Card Payment: Yes (Conditions Apply)
Home Delivery: No
Comments