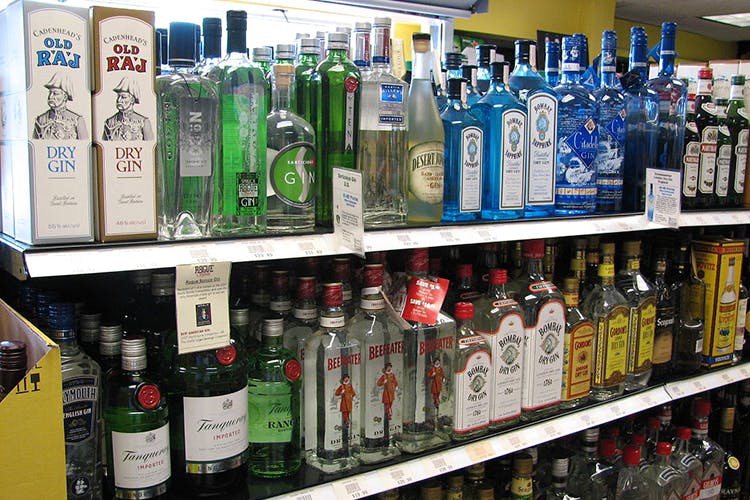 Bring The Party Home: 5 Places In Pune That Deliver Alcohol To Your Doorstep
Shortcut
We all have those days when we are too bored or lazy to dress up to go clubbing or even just step out. Instead, we want someone to magically deliver booze at our doorstep. We completely understand you and for days like that, here are five alcohol home delivery places in Pune.
Infiniti Wines
Located on the Pune Nagar road, this liquor shop has all wines and delivers mainly in Viman Nagar and Kalyani Nagar, but if you live in other surrounding areas, they might deliver it at a charge of just INR 50, which is a pretty good bargain. They deliver practically all day starting at 10:30 am all the way till 10:30 pm. They have a minimum order of just INR 1500 for free delivery (a variable charge is payable if your order amount is lower), so gather up in one spacious apartment, plug in the music and get that party started already!
GSP Wines
Like most other places on this list, even if their name says wine, they sell other alcohols as well – hard liquors and beer! They charged just INR 30 for delivery all over Aundh, so place an order of over INR 1000 and let the party come home to you! But remember to place your order a little early in the evening because they only deliver between 8 pm -9 pm, which, honestly works out because it means you're stocked and prepared for when the party really begins!
Ghule Wines
If you live around Bavdhan, Ghule Wines is at your service! They have a wide variety of Wines and beer, not so much in hard liquor though, but it's worth a shot! They deliver between 12 noon and 10 pm. What's better, they aren't limited to delivering in just Bavdhan. They totally justify their minimum order of INR 2000 because they'll come as far as 8km from their store to avoid YOU the hassle!
Captor Beer and Wine Shoppe
Another one in Viman Nagar, this store has just wine and beer but on the plus side, they deliver till 11 pm! They have a minimum order of just INR 1000, and deliver all-around Viman Nagar for free! So give them a ring, place your order and have a great time!
Comments