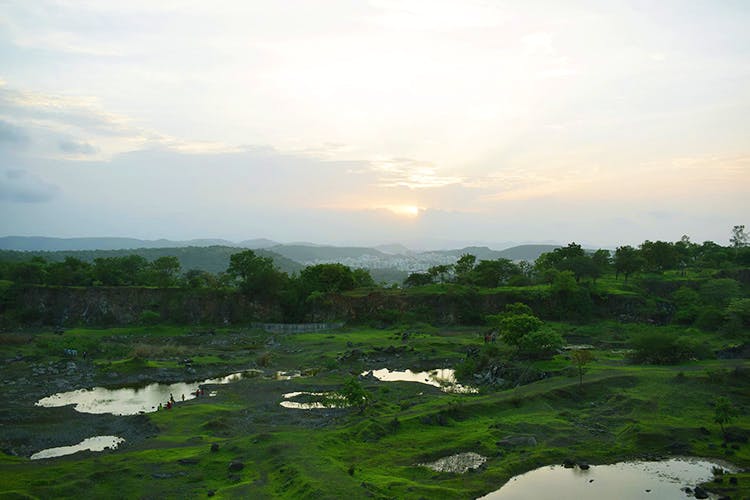 Take A Trip To Pune's Highest Point: Visit Arai Tekdi To Jog & Bird-Watch
Shortcut
Arai Tekdi aka Vetal tekdi is the highest point in the city of Pune, from here you can see the horizon and the cityscape. You can watch plenty of rare birds in their natural habitats, jog, meditate and more.
What Makes It Awesome?
Vetal Tekdi, at an elevation of 2,600 feet, is the highest point in the city. On a blissful clear morning, one can see the city of Pune, at sunrise. Home to ARAI known as the Automotive Research Association of India, there is also an observation deck maintained by the Indian Forest Department.
You could do a lot around the hill, but locals usually come here for their morning jogs and you'll spot several walking and trekking enthusiasts. It's one of Pune's most mesmerising and treasured experiences. But if jogging isn't your thing, then you could bring some friends and have a breakfast picnic while enjoying the alluring view. Perhaps you could also channel your inner photographer and spam your Instagram followers with gorgeous views of Pune, the morning mist along the walking path and if you're a pro you're definitely capturing birds in flight and hidden in trees. Keep a look out for rare oriental white-eye, francolins, and more.
We love to visit here to meditate and calm ourselves down and take a digital detox. Away from the bustling city life, the location is a perfect place for one to connect with themselves.
What Could Be Better?
Major part of Vetal hill belongs to the military and is not accessible to the public. There are plans laid out to build a walking trail, which will be used to educate people on the diversity of flora and information on migratory birds that come here. We're hoping the plans take motion soon.
Pro-Tip
Best time to visit the hill is early morning around 5-6 a.m. as you can enjoy the sunrise and take a stroll. Carry water-bottle as there are no establishments atop the hillock.